News
A bus with students from Sevastopol overturned in Karelia – RBK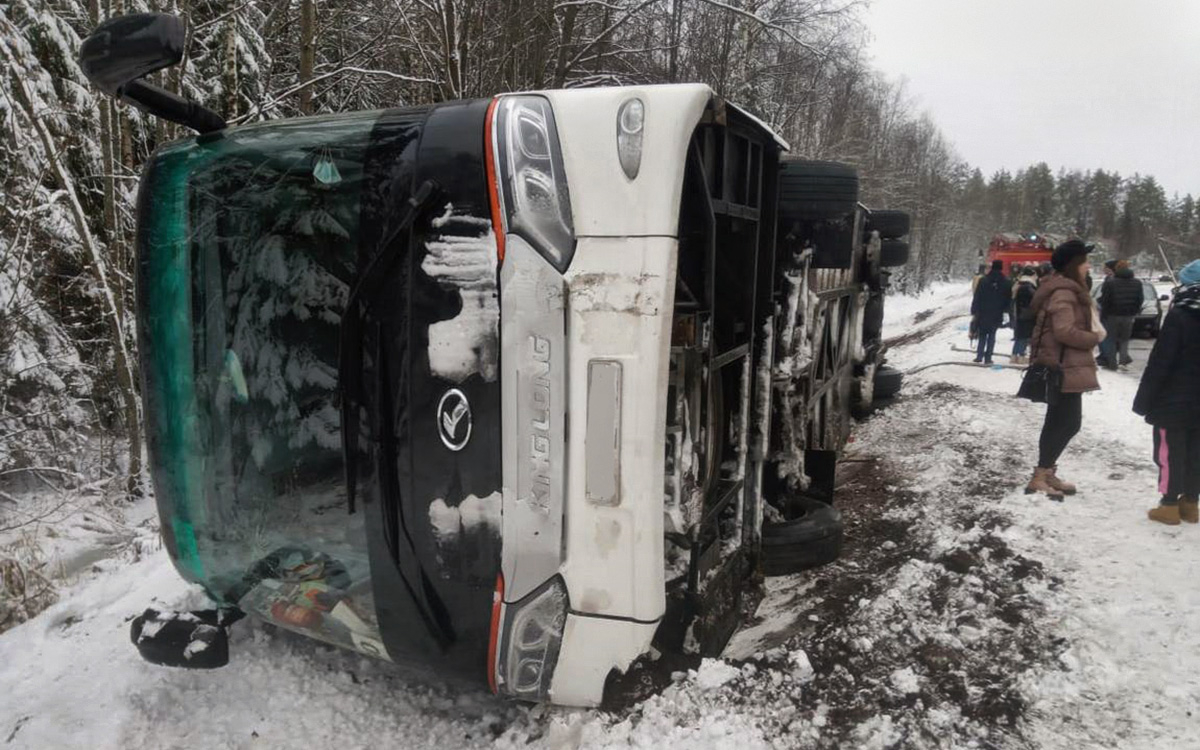 Photo: Ministry of Internal Affairs of Russia for the Republic of Karelia

A tourist bus overturned in Karelia, an accident occurred on the 306th kilometer of the Sortavala road, informs press service of the Ministry of Internal Affairs for the Republic of Karelia.
The bus was moving towards the city of Sortavala. The accident happened because the driver lost control during a left turn, the Ministry of Internal Affairs said. As a result, the bus slid into a ditch and overturned.
There were 37 people in it: two drivers, a guide and 34 tourists. Among them are students of the Sevastopol State University with accompanying persons. Six passengers needed medical attention, five of them were hospitalized.
According to the traffic police officers, during the incident the bus driver was sober and had a license of the corresponding category – "D".