News
Accused of pedophilia, Prince Andrew was on the verge of ruin Russian news EN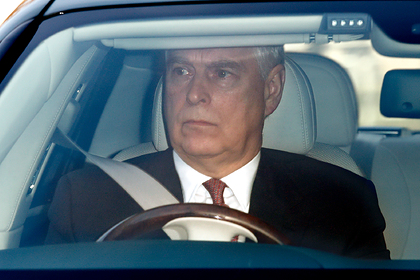 British Prince Andrew, who is accused of pedophilia, was on the verge of financial ruin due to the trial. This is reported Daily Record.
Ruin can threaten a member of the royal family because he can no longer pay expensive expenses from budget money and must do this at his own expense. The bills have already grown to £2m, with a potential payout of £10m to accuser Virginia Giuffre on top of that.
Andrew himself has already told his inner circle about his deplorable financial situation, sources said. "Now the bills are rising, and the possibility of a settlement – ​​or worse, a judgment against him – is widely discussed, he fears a complete financial collapse," admitted one of them.
British queen's son Elizabeth II Andrew is suspected of sexually assaulting Virginia Roberts-Giuffre. She claims that in 2001, when she was 17, American financier and friend of the Duke, Jeffrey Epstein, forced her to have sex with the prince three times.
Against the backdrop of a scandal, Queen Elizabeth II deprived Andrew's title and military ranks. In addition, his can kick out from a 31-bedroom mansion located three miles from Windsor Castle. In January, it became known about another decision of the Queen: Prince Andrew more will not be named "His Royal Highness." In other words, he is completely removed from official court life.