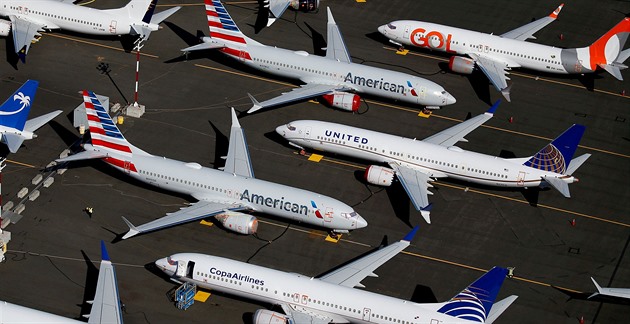 Boeing 737 MAX machines on flight in Seattle (January 1, 2019)
| photo: Reuters

According to the commission, it is essential that publicly traded companies provide full, correct and beneficial information to investors when a tragedy occurs. Boeing and its former CEO, Dennis Muilenburg, failed in this most basic duty, the stock exchange regulator said. Muilenburg agreed to pay one million dollars (25 million crowns).
According to the agency, Boeing and Muilenburg knew after the first 737 MAX accident in June 2018 that the MCAS software system threatened the safety of the plane, but they did not tell investors. On the contrary, they claimed that the 737 MAX is the safest plane that has ever taken off. They then behaved in a similar way after the second plane crash in 2019. The company and the former f approached the payment of the penalty, neither confirming nor denying the findings of the SEC.
Boeing itself confirmed the agreement with the organ. According to the company, this is an effort to responsibly solve the first problems related to the 737 MAX plane accidents.