News
Central Asia: Former USSR: Lenta.ru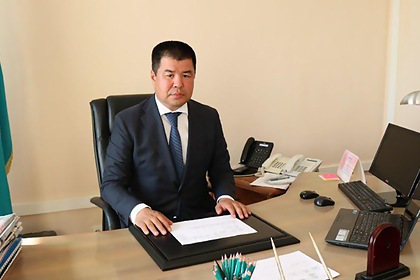 In Kazakhstan, Vice Minister of Energy Zhumbai Karagaev has been dismissed. About it reported in the press service of the Prime Minister of the Republic.
"By the Decree of the Government of the Republic of Kazakhstan, Karagaev Zhumabay Gabbasovich was relieved of the post of Vice Minister of Energy of the Republic of Kazakhstan," the message says. The reason for the dismissal was not specified.
Earlier, political scientist Yerbol Yedilov, citing his own sources, said that Karagaev was detained along with other persons "involved in the unjustified increase in prices for liquefied gas in the Mangistau region."
In August 2021, an official threatened to deprive European Union Kazakh oil. According to him, if the EU introduces a carbon tax, the republic will redirect supplies to China and the countries of Southeast Asia.
At the beginning of 2022, gas engine fuel prices rose sharply in Kazakhstan. This caused mass protests in a number of regions of the country, including the Mangistau region. Gradually, socio-economic demands were replaced by political ones, including the withdrawal from politics of the first president of Kazakhstan Nursultan Nazarbayevand the rallies turned into riots.