News
Central Asia: Former USSR: Lenta.ru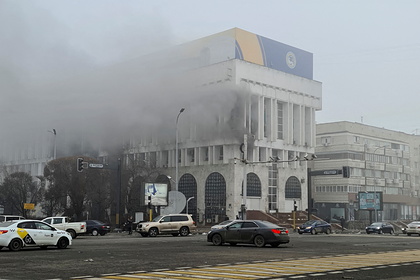 Relatives of the Russian woman Maria Kim, who died during the riots in Kazakhstan, considered that the cause of her death was a fatal accident. This is reported Telegram-Shot channel.
Relatives of the deceased claim that no stab wounds were found on the body. "An ambulance picked up Maria in the city center with a gunshot wound at close range. They were shooting almost point-blank. She died instantly." spoke mother-in-law of the deceased.
Relatives believe that the girl came under fire from the radicals. At the same time, the house where she rented an apartment is literally a hundred meters from the city administration, where the most violent clashes took place.
About the death of a Russian woman during the protests became known January 14th. According to media reports, she was stabbed seven times and finished off with a control shot to the head when she closed the coffee shop where she worked. At the regional police department reportedthat Kim died after a gunshot wound. The police insisted that the information about stab wounds that appeared in the press was not true.
Protests in Kazakhstan began on January 2 due to rising prices for liquefied natural gas. Soon economic demands were replaced by political ones, the protesters demanded the resignation of the government and the departure from the politics of the former president. Nursultan Nazarbayev.