News
Cybercrime: Internet and Media: Lenta.ru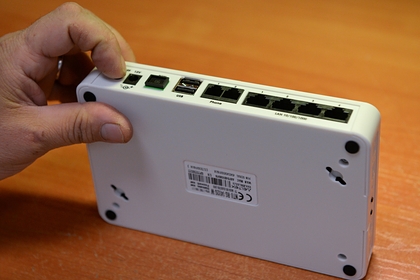 The American cybersecurity company SentinelOne has discovered a critical vulnerability in one of the components of the routers of the popular Russian brands Netgear, TP-Link, Tenda, EDiMAX, D-Link and Western Digital. About it writes Kommersant.
It became known that the vulnerability found allows computers and other devices connected to the router to be used for mining cryptocurrencies or DDoS attacks. The experts rated the vulnerability as the most dangerous – 9.8 points out of 10 on the CVSS scale.
It is noted that the problem can be solved by installing an update on routers. However, only Netgear has released a fresh firmware that takes into account the vulnerability.
Previously experts named sites that are dangerous to visit via public Wi-Fi. For example, Andrey Arsentiev, head of analytics and special projects at InfoWatch Group, recommended not checking mail via public Wi-Fi. In addition, you should not enter your credentials in services and applications, including mobile banking. You shouldn't make online purchases and enter logins and passwords from different services and social networks.
Previously experts reportedthat any Wi-Fi network other than a corporate one can be dangerous. In this case, even the most complex password will not help, because malware can be installed on the router. Hackers can change sites, content, read personal data, logins, passwords and personal files. When a user enters his personal data on such a site, they will be in the possession of cybercriminals.