News
Friends recaptured a pensioner who collected shellfish from a crocodile Russian news EN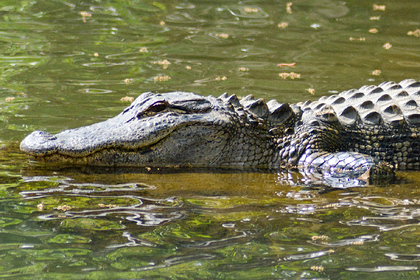 An elderly man was injured after being attacked by a crocodile while collecting shellfish on the banks of the Silabukan River in Malaysia. About it informs Daily Express.
In the evening, a 70-year-old man was walking along the river bank with his wife and five friends. The group collected shellfish. Suddenly, a crocodile attacked the pensioner, bit him on the legs and dragged him into the water. Friends rushed to the rescue and managed to recapture him from the reptile.
"The quick reaction of his friends, who began to beat the reptile on the head and eyes, saved the man. The pensioner sustained injuries to his leg, right arm and abdomen," said district police chief Rohan Shah Ahmad.
The victim was hospitalized. The police officer urged local residents to be careful while walking along the river, as they may be attacked by crocodiles.
Previously reportedthat a resident of the city of Kariba in the Zimbabwean province of Mashonaland West was hospitalized after he fought off three crocodiles that attacked him with his bare hands and killed one of them. The crocodiles attacked the man when he was looking for worms for fishing on the shore of the lake.