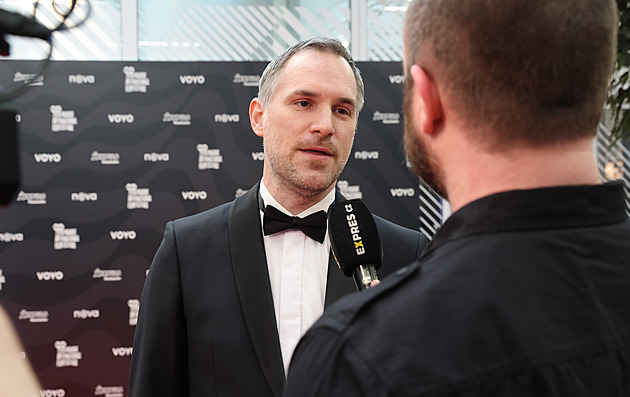 When Portal Pražana was discussed last year as a prime example of wasted millions for something that the people of Prague are not interested in, Zdeněk Hřib fought like a lion for his child, and he also boasted that the number of visitors is increasing. An additional 17.5 million was subsequently withdrawn from the city coffers for operation.
"It is still a work in progress and we have big plans for it, and the best is yet to come. We have confirmation that we have gone in the right direction with the creation of Portal Pražana," the mayor promised.
Postál Pražana was launched in 2021, only 500 people visited the page, and only a few electronic submissions were made. Then the traffic rose slightly and according to the ICT Operator, 7,000 people visited the portal, but only 300 submissions were made.
And what does the website look like after another year of operation, after the city management promised an increase in visitors, new services and greater interest from the citizens of Prague? No glory.
From the internal tables that Expres obtained from a source close to the administration of the municipality, it follows that monthly visits are in the thousands. For comparison, in 2021, 63 thousand people visited the site, by August of this year it was 48 thousand people.
According to the defenders, other services should have been gradually added to the portal. Apart from the metropolitan plan sign-ups this August, when there was a noticeable increase, traffic and e-filing numbers are still very low. Opponents point to the website's zero functionality. It does not integrate any essential agendas, only a fee for a dog or for municipal waste.
"You can't handle anything directly through the portal – the request is just forwarded. For example, if you wanted to register a garbage can, the portal will tell you that it doesn't know and will redirect you to a waste company. After all, using the Citizen's Portal platform via the citizen's identity or data box or direct communication via e-mail is faster in this case," says Prague representative Tomáš Portlík for the ODS.
Another problem is inadequate spending. Direct costs were 17,570,398 by 2021, project costs were 16,007,601 and operating costs were 3,569,427. The total amount was 37,174,427 million. It is estimated that for this year the total expenses will rise to 57 million crowns.
If we take the accumulated number of submissions that were made last year in 1880, we can easily calculate that the average price of one submission cost taxpayers approximately 19 thousand crowns, this year the amount of costs has decreased to 11 thousand crowns, if we add the costs of IT company employees , all at once we have 17 thousand for one submission. The result is an absurd cost for one submission of a citizen!
Even the numbers of visitors do not correspond to the ambitions of the expensive project, and if the costs are calculated for them, they are truly astronomical.
According to representative Tomáš Portlík, the drive is ripe for closure. "I say that either it will work as planned, which means that all services will be integrated in one place and it will not be just a message forwarder for cleanings and the like, or we will cancel it, because it is completely unnecessary money spent out of our pockets taxpayers," Portlík thinks.
Ondřej Prokop, the chairman of the ANO movement in Prague, is also of the opinion that the project lacks key agendas such as construction management, occupations, and the transport agenda, which is still without digitization.
"It may have been a good idea at the beginning, but Mayor Hřib was unable to ensure the coordination and cooperation of city districts and city companies so that they were willing to integrate their agendas," thinks Prokop.
You will not read about Portal Pražana in the list of achievements of Zdeňko Hřib in the pre-election campaign. They are silent about the monstrous project and the flagship of digitization.
"In IT, after joining the municipality, we put things in order. We save 145 million CZK per year on IT services!" stands on Zdenek Hřib's pre-election leaflet.
Proclaimed pirate digitization? "These are big dreams, great Facebook advertising, but no work at all. And above all, everything is expensive," concludes Portlík.