News
In a Russian city, the wind "blew away" the main Christmas tree Russian news EN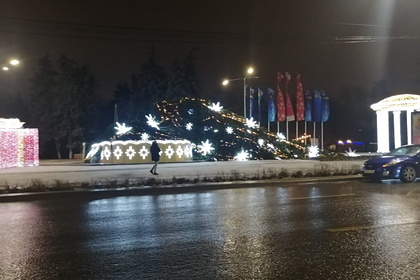 In a Russian city, a strong wind "blew away" the main Christmas tree, as a result of which it ended up on the ground, informs press service of the city administration.
The incident occurred on Friday, January 14, in Rostov-on-Don. Due to the storm, a Christmas tree, installed near the Maxim Gorky Park, fell down. Near the decorated tree at that time there were people.
No one was hurt, according to city officials. "The head of the city administration Alexei Logvinenko instructed to look into what happened," the press service noted. The supplier of the Christmas tree will be checked.
December 20, 2021 due to strong winds also fell the main Ukrainian tree city ​​of Mariupol. The tree standing on Theater Square leaned to the side, and then its top fell to the ground, continuing to burn with lights. The people who were nearby at that time managed to run away. As a result of the incident, no one was injured.