News
Inteko told about the interest in the company from the owner of Roberto Cavalli – RBC
In the auction for the purchase of Inteko, as the president of the company Alexander Nikolaev said in an interview with RBC, the Middle East development company Damac was planning to participate. Bidding was scheduled for last week, but canceled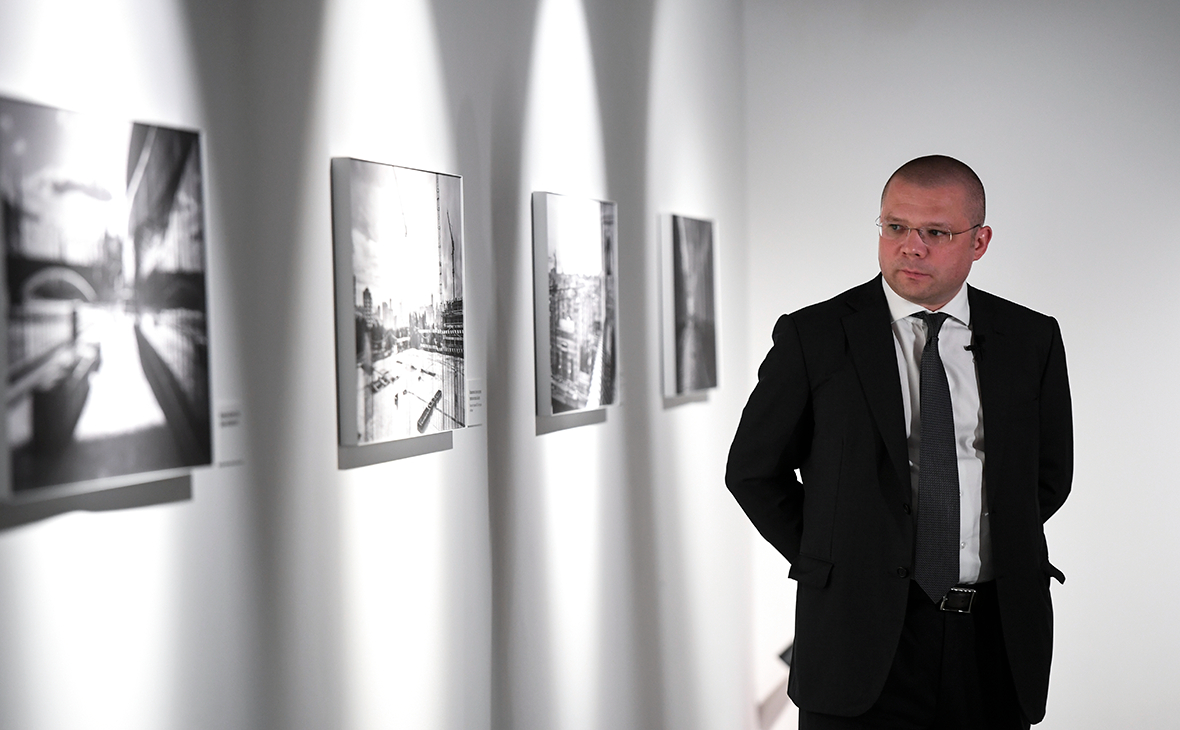 Alexander Nikolaev

(Photo: Sergey Pyatakov / RIA Novosti)

Damac from the United Arab Emirates planned to participate in the auction at which Inteko was exhibited, the president of the Russian developer Alexander Nikolaev said in an interview with RBC TV channel. "This is one of the largest developers in the Middle East. He was originally from the Emirates, now he has business all over the Middle East, as well as in the UK and Canada, "Nikolayev specified. RBC sent a request to Damac Properties.
What is known about Damac Properties
The main owner is Hussein Sajwani, whose fortune is estimated by Forbes at $ 2.6 billion.In addition to Damac Properties, Sajwani has also owned the fashion house Roberto Cavalli since the fall of 2019. Under the Cavall brand, the developer launched the construction of a tower in Dubai this year.
Damac Properties is listed on the Dubai Stock Exchange, but Sajwani decided to take the company private this year and is currently carrying out a stock buyback. Now Sajvani's package is over 93%.
Damac Properties' revenue for the nine months of 2021 amounted to AED 2.4 billion (about $ 650 million at the current exchange rate), a loss of AED 480.5 million ($ 130.8 million). Projects with an area of ​​3.5 million square meters are under construction and development.
The initial price of Inteko was supposed to be 37.4 billion rubles, of which 29.6 billion rubles. amounted to 100% of the shares of the parent company and 7.8 billion rubles – the rights of claims of the bank of non-core assets "Trust", the current owner of the developer. The auction for the sale of Inteko was supposed to take place on November 16; Trust, on the eve of the auction, decided to cancel them.
In total, according to Nikolaev, more than a dozen applications were submitted for participation in the auction. Earlier it was known that five companies submitted applications to the Federal Antimonopoly Service for the purchase of Inteko, including the Samolet development group, the Sminex developer, Arkada Holding, the shareholder of Uralchem ​​and Uralkali, Dmitry Mazepin.
A foreign investor, according to Nikolaev, has become interested in Inteko, since the company is building its work "in accordance with the criteria and requirements that apply to public companies." According to him, the company chose this path primarily because Trust Bank "from the very beginning did not make any secret that this investment […], sooner or later he will have to monetize. "