News
Investigation and court: Power structures: Lenta.ru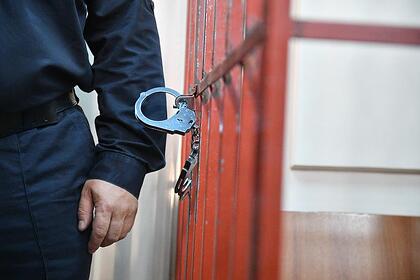 Tverskoy court Moscow arrested Russian Mikhail Golovachuk for two months. He is another alleged hacker from the REvil ransomware group accused of a large-scale cyberattack on US companies. About it "Interfax" said the press secretary of the court Ksenia Rozina.
Golovachuk was taken into custody until March 13. Thus, the number of arrested hackers reached three people. At the same time, it is known that the court will consider on Saturday four more petitions from the investigation for the arrest of the hackers of the group detained at the request of the US authorities. "The Tverskoy Court of Moscow received petitions from the Investigation Department MIA on the choice of a measure of restraint in the form of detention of Puzyrevsky D. D., Korotaev D. V. and Malozemov A. V.," Rozina specified.
The criminal case was initiated by the Investigative Department of the Ministry of Internal Affairs of the Russian Federation on December 30. Currently, the deadline for the investigation is March 30. All defendants are charged with Part 2 of Article 187 of the Criminal Code of the Russian Federation ("Illegal circulation of means of payment").
Previously became knownthat Russian hackers Roman Muromsky and Andrey Bessonov were taken into custody until March 13. The suspects are two of 14 members of the REvil hacker group detained by law enforcement with operational support. FSB of Russia.
The special services got on the trail of the gang after the appeal of the US authorities, who reported the involvement of the leader of the group in encroachments on the information resources of foreign companies. As a result of the actions of the FSB and the Ministry of Internal Affairs of Russia, the group ceased to exist. Representatives of the competent US authorities have been informed about the results of the operation.