News
It became known about the plans of the British Foreign Minister to visit Moscow: Politics: World: Lenta.ru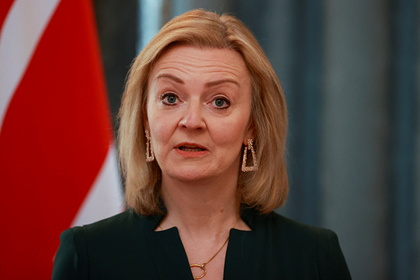 British Foreign Secretary Liz Truss intends to visit Moscow in early February to discuss with my Russian counterpart Sergey Lavrov the situation on the Russian-Ukrainian border. This is reported by the newspaper The Times citing a government source.
According to the interlocutor of the publication, this will first require a lot to be done. At the same time, he noted that Trass is set for dialogue and is seriously considering the possibility of a trip. It is noted that the head of the British Ministry of Foreign Affairs wants to urge Russia to "stop unprovoked aggression."
Formerly Trass statedthat serious sanctions could be imposed on Russia if Moscow continues its aggressive strategy towards Ukraine. In her opinion, the only way forward for Russia is de-escalation and participation in meaningful discussions.