News
Juventus set his sights on Azmun from Zenit Russian news EN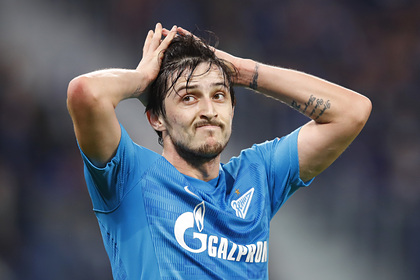 Turin "Juventus" is ready to buy the rights to the Iranian striker "Zenith" Serdar Azmun. This is reported Tuttosport.
The Italian side is preparing an offer for a forward. "Zenith" asked for five million euros for the player.
In December, it was reported that interest in the Iranian shows English Premier League (EPL) club Newcastle. Also, the media called the French "Lyon" a contender for Azmun.
Azmoun's contract with Zenit expires in the summer of 2022. The transfer fee for the Iranian is estimated at 25 million euros.
Azmun is one of the best foreign players in the history of the RPL. The Iranian is the leader (along with the Brazilian Wagner Love) in terms of the number of goals in the Russian championship (79 goals).
Azmun spent his entire professional career in Russia. He played for Rubin, Rostov and Zenit. As part of the blue-white-blue, he won RPL gold three times.