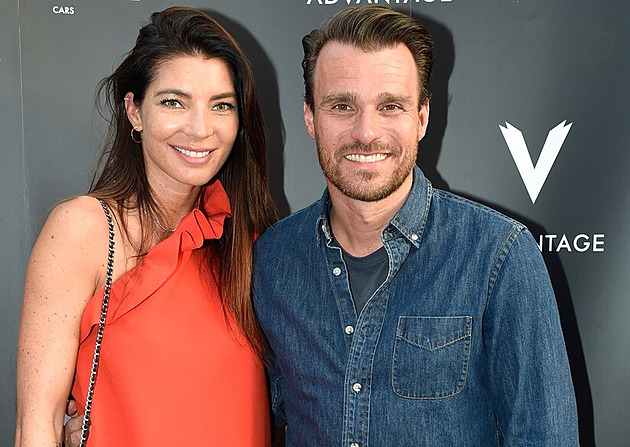 "The next few days will be special. On Saturday we have a family dinner and on Sunday before noon we will baptize our daughter Alex at the church. It will be a weekend we probably won't forget in our lives," he said Leoš Mareš in an interview for the program Life in the Stars.
He also admitted that, given that he already has two sons, Jakub and Matěj, from a previous marriage, he sometimes thought during the pregnancy of his second wife, Monika, that he might have a daughter as well.
"Of course I thought about it a few times, but I had no idea that I would really be so lucky that this would work out as well. I didn't want to have any expectations beforehand. Most of all, I wanted it to be healthy. The obstetrician told us that it was a girl right after our daughter was born," the presenter said.
"I didn't introduce my sons to my daughter in any programmatic way. They didn't see Alex until four months later. I told them that if they wanted to see her, they should ask for it. I didn't want to force them into it," explained Mareš.
"I thought to myself that if they find a way to each other in the future, she is their sister and I will be happy. But I didn't want to organize it in style, now we will all be one big family together. And I was surprised how much the guys enjoyed the first meeting. They were raising her, driving her in a pram, of course I found it touching. But I didn't want to push it at all," he revealed.
He will also perform as one of Mareš's guests at the last concert of the year Stefan Margita and songs will be played Hanky ​​Zagorová. "Mr. Margita's visit as a guest has been arranged for several months. I asked him if it doesn't bother him in this situation, but he said that on the contrary, it helps him tremendously now," adds Leoš Mareš.
Daughter Alex is the first child for former stylist and fashion editor Monika Marešová, née Koblížková. She and the presenter got married in 2018 in the Piarist church at the castle in Litomyšl after a three-year relationship.
Leoš Mareš has a wife from a previous marriage Monika Marešová, unmarried Poslusna, sons Jakub and Matěj. The presenter married his first wife in 2008.