News
Lukashenko spoke about the joint development of the CSTO operation with Putin in an hour Russian news EN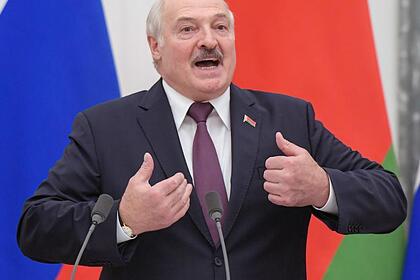 The operation of the peacekeeping mission of the Collective Security Treaty Organization (CSTO), carried out in Kazakhstan, was developed by the presidents of Belarus and Russia in an hour. This statement was made by the Belarusian leader on Saturday, January 15, during a meeting with the peacekeeping contingent Alexander Lukashenko, the words of a politician leads his press office.
Lukashenka stressed that "the whole operation, down to the details", was planned by him and his Russian colleague Vladimir Putin. "There was a plan. AND defense ministries under the leadership of Shoigu and Khrenin, the plan of the two presidents was detailed at the general staffs, and in a few hours the first planes flew to Kazakhstan," the head of state said, assuring that everything was done "quickly and decisively."
According to Lukashenka, the operation not only "cooled the ardor of terrorists and extremists controlled from the outside," but also demonstrated to the world the close allied ties and potential of the CSTO.
Former Belarusian leader declaredthat the success of the CSTO peacekeeping mission, which ended in Kazakhstan, demonstrated the potential of the organization and the close allied ties of the participating countries. At the same time, he stressed that the success of the operation revealed an effective mechanism for combating color revolutions.
Protests in Kazakhstan began on January 2 over a sharp increase in gas prices for cars. By January 5, rallies in Kazakhstan have outgrown into riots. In Almaty, shops, banks were looted, the airport building, police stations, government agencies and infrastructure facilities were seized. The army was sent to suppress the protests. President Kassym-Jomart Tokayev asked the CSTO to send troops to protect the country from armed gangs.
Withdrawal of CSTO forces from the republic has begun Thursday morning, January 13th.