News
Named the best foods for a snack before bedtime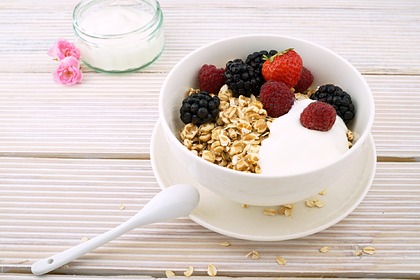 Doctor of Medical Sciences, Dietitian Mikhail Ginzburg stated that the feeling of hunger often prevents falling asleep, but you should not overeat at night either. In a radio interview Sputnik expert toldWhat foods are good for a snack before bed.
The specialist explained that if a person goes to bed with a desire to have something to eat, he may wake up at night with an increased feeling of hunger, and start overeating in the morning, which will lead to a decline in the active mood and "programming for laziness". "This behavior does not change much in his life for the better," he said.
Ginzburg noted that you should not drink water at night and hope for the best. He advised the Russians to be full before going to bed. For a snack at night, the expert named muesli, sugar-free cereal flakes, combined with sour-milk drinks, as the best products.
"Ryazhenka, for example, is suitable here. This is a very good option for a snack before bed, "concluded the nutritionist.
Formerly American physicians discovered a diet that promotes good sleep. This diet includes fruits, vegetables, legumes and black bread made from whole grain flour. These foods are rich in the hormone melatonin, which is responsible for the rhythms of sleep and wakefulness.