World
Narcologists noted an increase in the number of requests from Russians in connection with the New Year holidays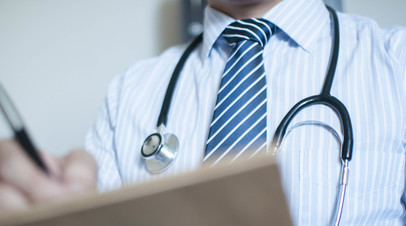 Narcologists, in an interview with RT, spoke about the increase in demand for their services during the period, as well as after the January holidays.
As the psychiatrist, doctor of medical sciences Yuriy Sivolap said, the long New Year holidays contribute to the fact that many people use them for entertainment, pleasure, including drinking.
"If a person does not have problems with alcohol, then this does not have serious consequences for him. But when they are, then abuse can occur, the control of alcohol consumption is disturbed, some people get drunk, and this naturally entails turning to narcologists, "the expert said.
According to him, the number of visits to a narcologist during the New Year holidays is increasing.
"A fairly typical situation is when a person hasn't drunk for a long time, and then decides that on New Year's Eve he will drink a glass or two of champagne and nothing more, but since he has impaired consumption control, he cannot limit himself to a small dose. As soon as he starts drinking a little, he definitely continues to drink, he drinks much more than he expected, "the doctor explained.
In turn, the psychiatrist-narcologist, chief physician of the Neuro-Psi clinic Vladimir Katorgin added that the topic of excessive alcohol consumption is relevant both during the holidays themselves and after. But, according to him, most often people need symptomatic treatment.
"Therefore, the schedule for returning to work after January 10 is usually difficult. Both psychiatrists and narcologists have more such citizens than in ordinary days. Although there has been some significant growth (so that it was some kind of huge surge in statistics), I would not say that it has been very intensive in recent years, "concluded Katorgin.
Formerly a court in the Tambov region sentenced to two years of probation for two counterfeit alcohol dealers.