News
139 million year old pregnant reptile found in glacier
In a melting glacier Chile Fossil of a huge pregnant reptile 139 million years old with several embryos was found. About it informs Daily Mirror.
The four-meter reptile, which turned out to be an ichthyosaur, was first discovered in 2009 by paleontologist from the Antarctic Research Center Dr. Judith Pardo-Perez. However, getting to the place where the specimen was found was not easy, as it required a ten-hour journey on foot.
In March 2022, the University of Magallanes organized a 31-day expedition led by Dr. Pardo-Pérez, the first female paleontologist to lead a major expedition in Patagonia.
The intact remains were carefully collected by helicopter.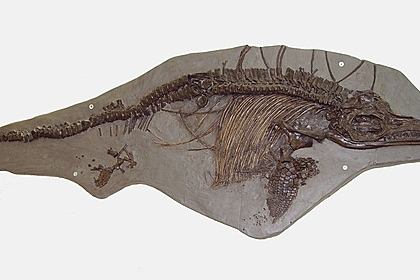 A photo: Ballista/WikipediaBallista/Wikipedia