News
5 shrubs for planting on the site along the road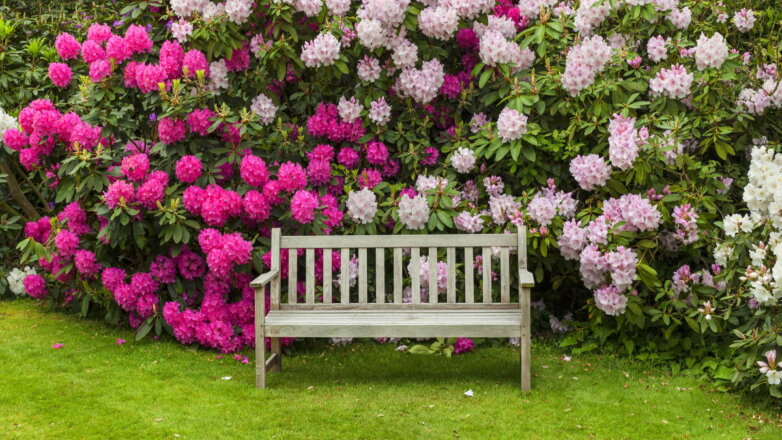 If you plant a hedge of beautiful shrubs along the road, it will not only protect you from prying eyes, road dust and noise, but will also decorate the site. Experienced gardeners are advised to choose fast-growing varieties that are resistant to climatic conditions for planting. Other important parameters are decorativeness and the ability of bushes to maintain their shape after pruning.
Barberry
It is well suited for planting along the road, grows quickly, has a dense crown, its flowers have a pleasant smell, and the fruits look beautiful and are also edible. The shrub feels especially good on the sunny side. Unpretentious varieties are considered Barberry ordinary, Amur, hybrid Ostrovsky, writes Design Homes.
Chubushnik
Mock orange, which in Russia is mistakenly called jasmine, blooms beautifully, smells good, grows thickly and quickly, so you will need an annual haircut of up to 20-30 cm and thinning of the hedge. Mock orange does not like soil with excess moisture. For mid-latitudes, frost-resistant varieties, such as Snowstorm or Salute, are well suited.
Hawthorn
His seedlings are relatively cheap. Hawthorn will be a good budget solution for planting along the road and protecting the site from dust. He is not afraid of frost, unpretentious, also beautifully blooms and bears fruit, he does not require special care. The shrub is distinguished by a variety of varieties, which will allow you to plan a fence of any density and height. There are decorative varieties, for example with pink flowers.
Spirea
Spirea almost does not need care, takes root on almost any soil, protects well from dust and dirt from the road, and grows rapidly. Different varieties and species bloom from late spring to early autumn. Arguta, Grefsheim, Meadowsweet Medium are especially well suited for hedges. Their bushes grow up to two meters in height.
Rhododendron
You can create a single or multi-colored hedge by planting different types and varieties. But this beautiful plant is poisonous. It also needs to be carefully looked after. It is recommended to buy seedlings in local nurseries and choose regional varieties. For example, cold winters are well tolerated by the Kamchatka, Dahurian and Japanese rhododendrons.
©Shutterstock/Fotodom
Rhododendron
Keep scrolling, there's more to come
©Shutterstock/Fotodom
Barberry
©wikimedia.org
Spirea gray
©Shutterstock / Fotodom
Chubushnik
Keep scrolling, there's more to come
A hedge can be used not only as a site fence. And for its creation can be suitable various shrubs and trees.