News
A fan of "Tender May" spoke about the death of Yuri Shatunov and her poems about him on June 23, 2022 – Poster Plus – Saint-Petersburg News
At his penultimate concert, which took place on June 19 in Lyubertsy, Yuri Shatunov received, in addition to flowers, toys, fishing tackle and drinks, an unusual creative gift – a book of poems about himself. It was written and published by a resident of Gatchina Elena Danilova, a fan of the artist.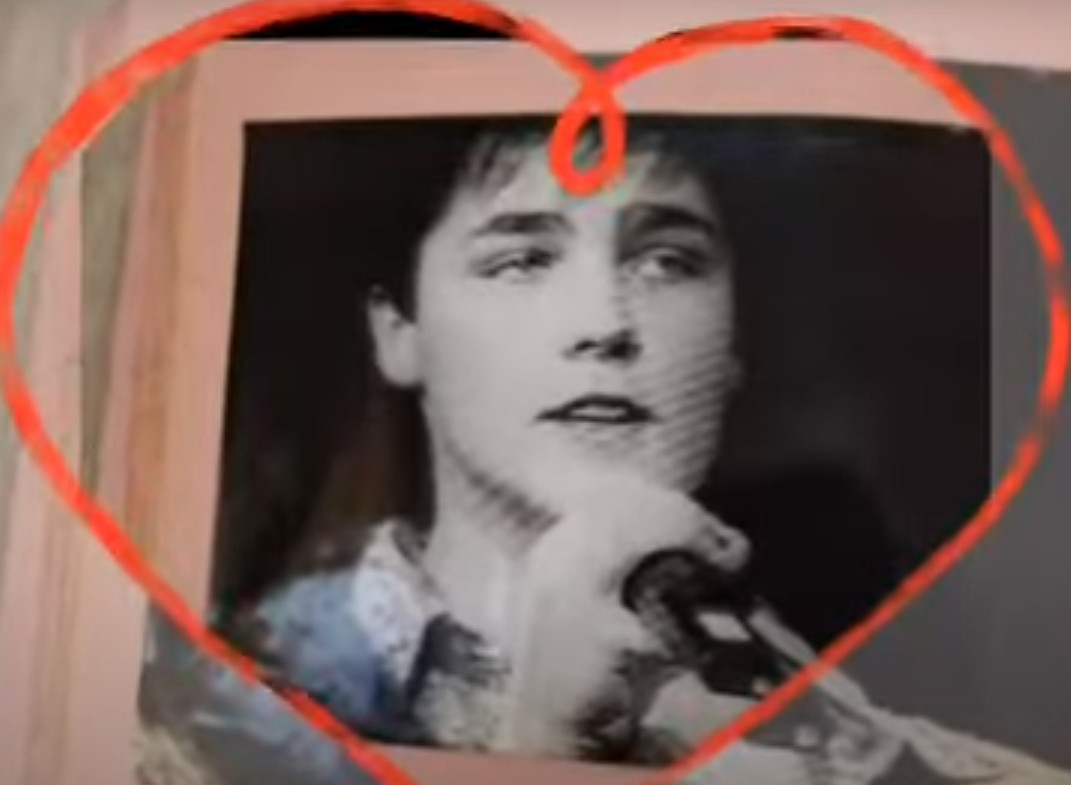 Share
The release of a whole illustrated book of poems surprised even Shatunov's associates: the admiring reaction of the musician and producer Igor Marks remained on video.
Elena was also happy: she herself could not attend the concert in Lyubertsy – her friend handed over the books, who helped with the publication. But a few days before that, the author saw the star in person – however, then the book was not yet ready.
"I have been a fan of Yuri Shatunov since childhood, since the distant 1980s, ever since I first heard the crystal voice of this boy," Elena says on her YouTube channel, where she posted the audio version of the publication.
"My muse, my love, the person who changed my life and inspired my creativity is the best artist in the universe," she calls the Tender May soloist.
The first poem in the book, published without a title, is dedicated to the birth of "Tender May".
"Having once gathered the orphanage boys
And having written a couple of hit songs,
Seryozhka Kuznetsov did not know then
How famous will he be?
And Yurka was then only a kid,
And he dreamed about the club and hockey.
"What songs, Kuzya, what are you talking about?
We have a match, leave me alone with your singing.
That's what Shatunov said at the time.
And Kuzya persuaded and waited.
And once, without even removing the skates,
Yurka came and recorded the song.
The boy in one word, what to say.
Football, hockey and the wind in my head.
He did not think and could not then know
What changes await in fate.
Letters will be received in bags,
And the tears of a girl will all be only about him,
What will the stadiums collect …
All this will be, will be, but then … "
A resident of Gatchina told Fontanka that she "carried her love through her whole life," and Yuri's departure for her is "a huge loss."
"Poems about Yura began to write back in her school years, but past records have not been preserved," Elena Danilova admitted. – During the popularity of "Tender May" it was not possible to go to the concert. Rather, there were attempts three times, but Yura was not there, false Mai then traveled all over the country. Time passed, I got married, I had a house, children, a family… I didn't write poems about Yura then, but I constantly listened to his songs. And she named her son Yura in honor of her beloved artist. In general, for a long time I just quietly enjoyed the work of Yuri, until one day he came to our city.
For the first time, a fan saw the star live in 2014.
"The emotions were indescribable," she recalls. – My heart was beating 120 beats per minute, tears from my eyes … But then I could not overcome my embarrassment and approach the stage. I was afraid that my sore legs would fail and I would fall right next to the stage … This concert, meeting with the first love of my youth impressed me so much that it was after it that I again began to write poems about Yura. They just lay down on paper themselves, did not have time to write down. And so it continued to this day … But I did not dare to publish a book. And in June a miracle happened.
A ticket to a concert in the city of Dubna on June 2, Elena, a disabled child suffering from cerebral palsy, was presented by friends and the fan community, paying for the road: at that time, a fan who previously worked in medicine could not work for health reasons.
"The concert was, as always, bombing, but special for me, because I decided at all costs to approach the stage," she told Fontanka. – And I did it, though with the help of a security guard and almost collapsed onto the stage. Yura, seeing this, came up to me, smiled warmly, I began to tell with excitement how long it took me to get to him from Gatchina, and he smiled and said: "Yes, I would come to you myself, what's there …" Usually Yura is not very willing to shake hands with his fans. And here I didn't even ask, I just extended my hand to him and he shook it very warmly and it seems that he didn't let go for an eternity … "
The meeting, according to the woman, changed her life.
"I was unemployed for a long time, after an injury I underwent two operations on my knee. I stayed at home for two years. And after the concert in Dubna, and most likely, after Yuri's handshake, a bright streak began in my life. I was offered a job," she shared.
Elena was in a creative dialogue with Shatunov: one of the last poems she wrote – on June 8, 2022 – was a response to Yuri's own poem "When I Finish", which he posted on the blog the day before. In it, the singer spoke about death, talking about why he "plays a star", why he was "born and raised", what he will leave behind, and what awaits him.
Danilova, in turn, assured the star with a poem that included the lines:
Why did you come into this world?
Then let the roses bloom.
So that your songs, our Idol,
They brought goodness and light to everyone.
So that your magical voice
Saved us from various troubles
You just create and sing!
And the dawn will surely come.
Elena hopes that the singer managed to read poems about her love for him.
"I am writing and tears are flowing," she shares. – How to live now without his magical voice, how to live without my Muse? I don't believe he's gone. Emptiness in the soul and only tears and Yura's voice in the headphones … "