News
A little less than 5,000 new cases of COVID-19 were detected in Russia per day The number of hospitalizations of patients with coronavirus per day decreased by 55% compared to the previous day and amounted to 1125 people. In total, 4956 new cases of COVID-19 were detected in Russia. About this on Sunday, May 15, reported in the operational headquarters to combat the spread of the disease.
"An increase in the number of hospitalizations was noted in seven regions of the country. A decrease in the number of hospitalizations occurred in 74 regions," the operational headquarters said in a statement. In four other regions, the situation remained unchanged. In total, 6,200 people recovered in Russia per day, 99 patients diagnosed with COVID-19 died.
Most of the new infections with coronavirus were recorded in St. Petersburg – 358. Moscow is next – 335, in third place is the Moscow region – 244.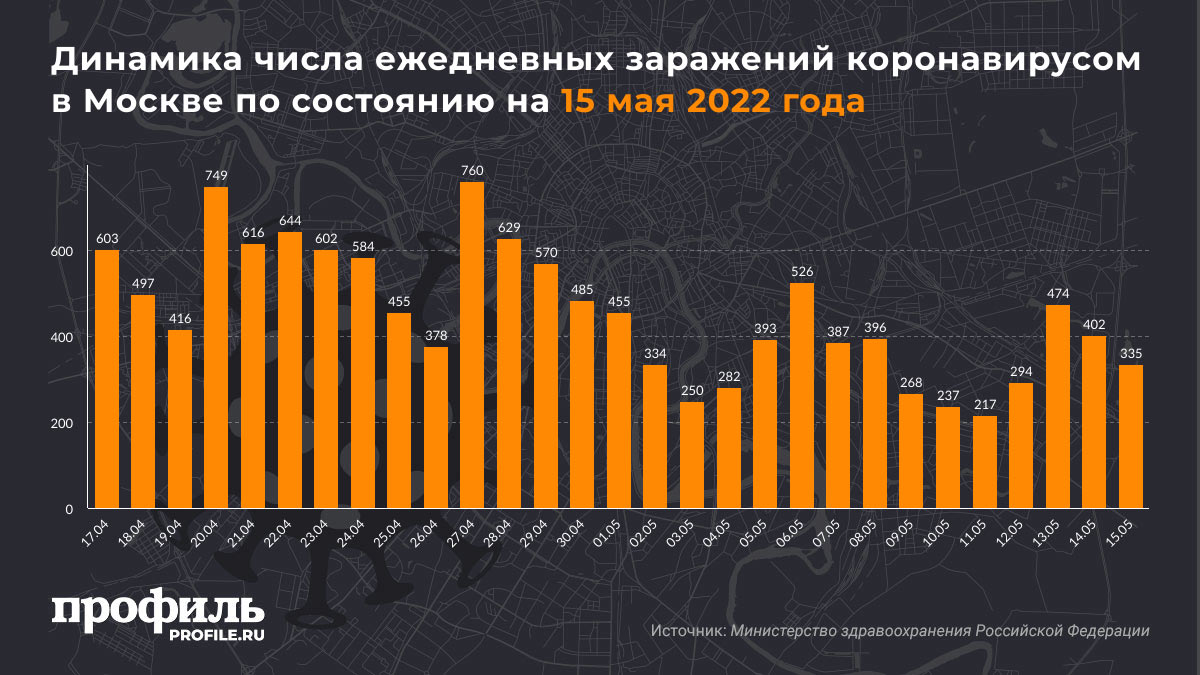 In total, 18.26 million (18260293) cases of COVID-19 have been detected in Russia since the beginning of the pandemic. Almost 377.7 thousand (377670) people died during this period.
The rate of spread of COVID-19 in the world rose for the first time since March. Experts register an increase in the incidence of coronavirus infection in the world after almost seven weeks of decline. At the same time, mortality among patients diagnosed with COVID-19 is still declining.