News
EC instructs Ukraine to do "homework" for joining the European Union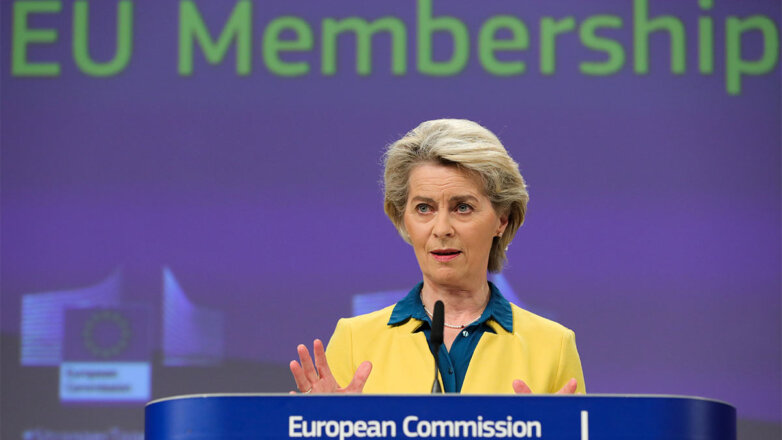 The authorities of Ukraine, as well as Moldova and Georgia, will have to make a lot of efforts on the path of European integration before these states move on to the next stage in the process of joining the European Union. Such a statement on Thursday, June 23, was made by the President of the European Commission (EC) Ursula von der Leyen.
The politician called the decision to grant EU candidate status to Ukraine, Moldova and Georgia historic, and also said that "this is a moment of deep satisfaction", reports TASS.
The authorities of the three countries have to do "a lot of homework", reminded Ursula von der Leyen. She expressed confidence that the authorities of the three states "will work as quickly as possible and as actively as possible to implement the necessary reforms."
The head of the European Commission stressed that the reforms required by Brussels are necessary not only for the accession of Ukraine, Moldova and Georgia to the EU, but also for the further prosperity and growth of the competitiveness of the states themselves.
On June 23, at the summit in Brussels, the heads of state and government of the European Union approved the provision of Ukraine and Moldova candidate status for EU accession. The European Council will take further steps after both countries fulfill the conditions that were formulated by the European Commission.
For further European integration, Kyiv will have to carry out a judicial reform and take measures to combat oligarchy, corruption, money laundering, and also change the legislation on national minorities. In addition, Ukrainian media legislation should be synchronized with the EU directive on audiovisual media services.