News
Exhibition of works by Boris Kustodiev and Mstislav Dobuzhinsky at the Mikhailovsky Palace in the summer of 2022 – Afisha Plus – Saint-Petersburg News
Exhibition "Boris Kustodiev and Mstislav Dobuzhinsky. Compositions for the City School House named after Peter the Great (1910-1911)" dedicated to the 350th anniversary of Peter I.
The building of the School House today houses the Nakhimov Naval School. The assembly hall there was once decorated with a portrait of Peter I by Boris Kustodiev, the work of Mstislav Dobuzhinsky "Peter I in Holland" and paintings by Dmitry Kardovsky, professor of the Academy of Arts. At the exposition in the Garden lobby of the palace you will see a painting by Kustodiev with sketches for it, as well as sketches by Dobuzhinsky from the collection of the Russian Museum and KGallery.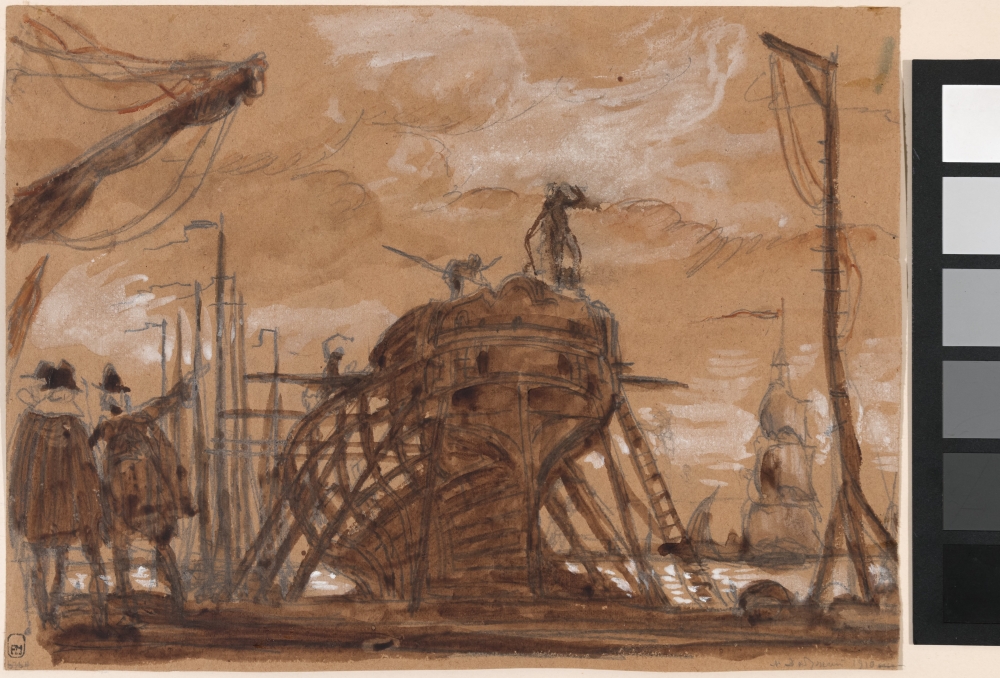 Share
The building of the School House, designed by Alexander Dmitriev, was designed by members of the World of Art association. In addition to Kustodiev and Dobuzhinsky, Alexander Benois, Dmitry Kardovsky, Vasily Kuznetsov, Sergey Chekhonin were involved in the work. The World of Art, as you know, loved the 18th century. The interiors of the School House are reminiscent of the Peter the Great Baroque, and the décor — on tiled panels and fireplaces — features 18th-century motifs.
Kustodievsky portrait of Peter I was the artist's first monumental work. Dobuzhinsky also first turned to monumental painting, working on the design of the School House. He chose Peter's stay in Holland as the theme of the composition, as he was interested in this topic and knew it well. His large-scale canvas (400 by 550 cm) was in the same assembly hall as Kustodiev's work, but has not been preserved. At the exhibition you will see sketches for it.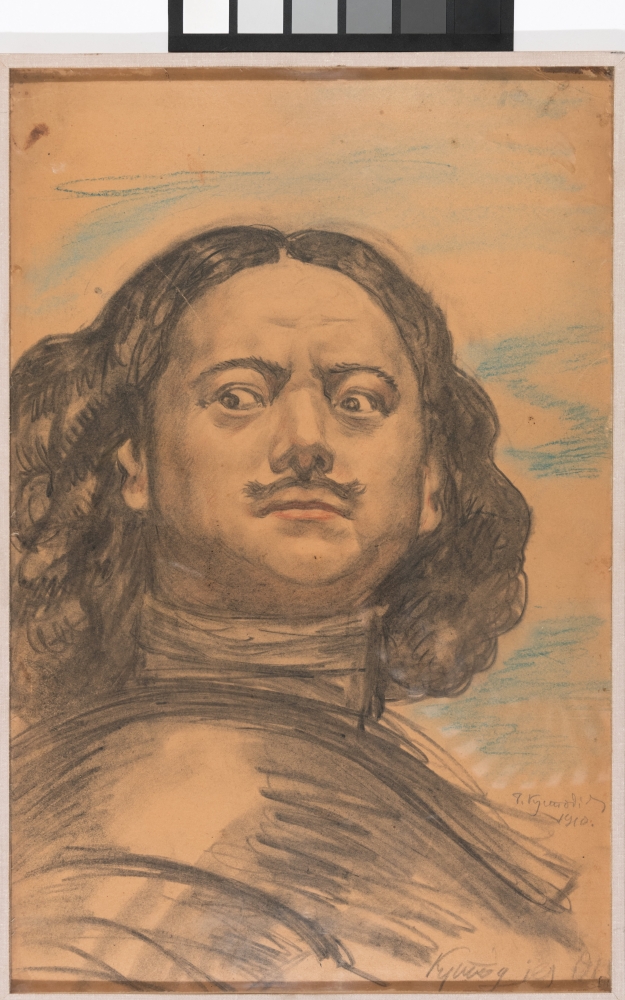 Share
At various times in the former School House there was an orphanage, a school, an electrical engineering school. The painting by Dobuzhinsky and the work of Dmitry Kardovsky disappeared without a trace. The portrait of Pyotr Kustodiev was lucky – in 1928 he was transferred to the Russian Museum. And in 1944, the former City College House was transferred to the Nakhimov Naval School.
Exhibition "Boris Kustodiev and Mstislav Dobuzhinsky. Compositions for the Peter the Great City School House (1910–1911)" will be held in the Garden Entrance Hall of the Mikhailovsky Palace from June 24 to August 15, 2022. 6+