News
Hermit Agafya Lykova asked Putin in a letter to pay her a visit
Taiga hermit Agafya Lykova wrote a letter to the president Vladimir Putin with a request to visit her, she constantly prays for the head of state. This was reported to TASS by the Primate of the Russian Orthodox Old Believer Church (ROOC), Metropolitan of Moscow and All Russia Kornily.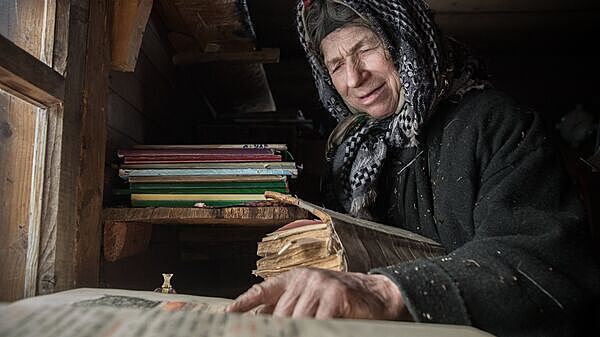 "Most recently, she had a house that was consecrated and built. <...> She welcomes us very cordially, prays for us, she even expects the arrival of the president. She prays for him, even wrote a letter to him – maybe it will work out [приехать]" said Metropolitan Cornelius.
He noted that with her life, 78-year-old Agafya Lykova is a "sample of holiness" and does not stop receiving visitors, including young people, who, thanks to her, can learn more about the Old Believer faith.
"These decades that she spent in the taiga strengthened her faith, and people come, and from her, one might say, as from a source, they are charged with this fortress of faith," the spiritual leader of the Old Believers noted.
Agafya Lykova is the only survivor of a family of Old Believers found by geologists in 1978 in the Western Sayan Mountains.
The Lykov family has lived in isolation since 1937. Hermits tried to protect themselves from the influence of the external environment, especially in relation to faith. At the time of discovery by geologists, there were five taiga residents: the head of the family Karp Lykov, sons Savvin and Dimitri, daughters Natalya and Agafya. In 1981, three of the children died, and in 1988, the father of the Lykovs. In May 2001, the zaimka became part of the Khakassky nature reserve.