News
Hopelessly outdated: furniture that needs to be replaced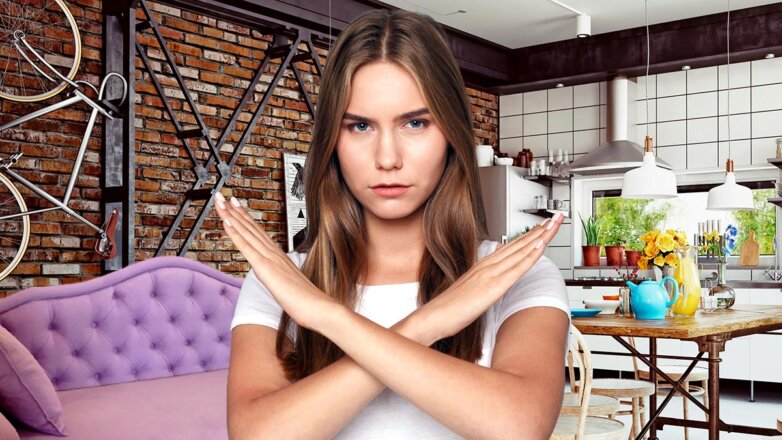 Just like in fashion, interior design has its own trends. Once trendy furniture is no longer relevant today, and new design ideas come in its place.
Partitions with patterns
Although the idea of ​​​​living space zoning is considered one of the most successful in design, you should carefully consider the choice of items that will perform this function. For example, thin and curly partitions are no longer used; instead, designers prefer glass options, fabric curtains, shelving and slats.
buffet bar
Lockers with glass doors, in which expensive alcohol, glasses and an ashtray are pompously placed, are long overdue. Designers advise storing bottles in the lower tier of a coffee table, a wine cabinet or a special cabinet.
Closet
The main anti-trend are wardrobes with fanciful sections of doors: frosted glass, purple flowers, dancing cranes. Today, built-in wardrobes with hinged doors or storage systems with invisible facades are gaining more and more popularity, writes the portal "I buy".
Furniture upholstered capitonné
Upholstered furniture and headboards, which are decorated with crystal buttons in a checkerboard pattern, have long gone out of fashion. Moreover, such models are difficult to fit into the interior. It is better to choose sofas with smooth leather or fabric upholstery.
Loft style items
We are talking about intricate chandeliers in the style of "spider webs with flies", coffee tables in the form of drainpipes and other similar interior items. Designers recommend making the loft less rough and more tidy.
©Shutterstock/Fotodom
Closet
©Shutterstock/Fotodom
Glass buffet bar
Keep scrolling, there's more to come
©market.yandex
Partition with patterns
©Shutterstock/Fotodom
Furniture upholstered capitonné
©Shutterstock/Fotodom
Loft style items
Keep scrolling, there's more to come
The center of the interior composition in any room is the sofa, which adjusts the rest of the design. The main problem when decorating an apartment is to choose the right furniture that will harmoniously fit into the interior. For a stylish and modern result, designers recommend paying attention to five models of sofas.