News
how the Russian Federation will prevent the supply of Western weapons to the Armed Forces of Ukraine – Rambler / news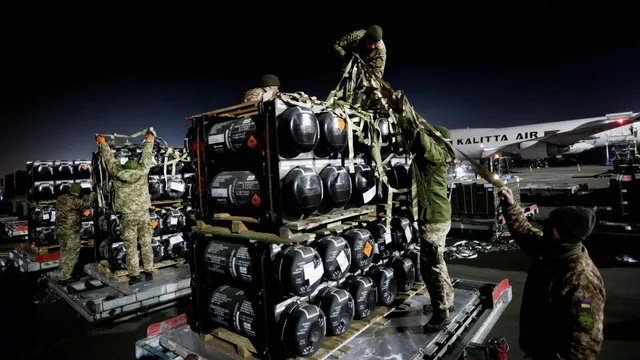 To stop the supply of Western weapons to the Ukrainian military, armed forces RF massed missile strikes should be carried out on key transport hubs and bridges of the country. The editor-in-chief of the National Defense magazine spoke about this in a conversation with URA.RU Igor Korotchenko.
"It is necessary to carry out large-scale missile strikes on key objects of the transport and logistics infrastructure Ukraine. Until the key bridges, road and rail, are destroyed, we will not be able to 100% block the supply of Western weapons and trained combat crews of Ukrainian military personnel who will already be able to fight on this equipment, "said Igor Korotchenko.
According to the military expert, the energy infrastructure of Ukraine should also become the goal of the Russian troops. "The destruction of the fuel and energy complex of Ukraine, which will prevent any supply of fuels and lubricants. Also striking at decision-making centers in Kyiv. Without these things being implemented, we will be in a much worse situation than it could be. If these tasks are solved within a maximum of five days, it would be possible to paralyze the entire transport communication of Ukraine," he said.
Korotchenko is confident that such actions will guarantee the success of the Russian special operation in Ukraine. "The key and most important condition for our further success and new stages of the operation is to make sure that no Western weapons and reserves from the central and western regions of Ukraine could arrive in the Donbass. By tearing up the railway infrastructure of Ukraine, we will bring our victory closer in a much shorter time, "concluded the source of the agency.