News
how to grow juicy and sweet peas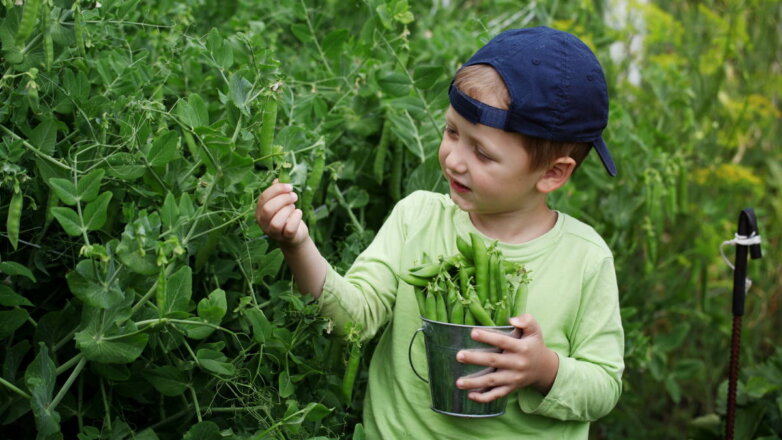 Peas are one of the most unpretentious crops, which explains its popularity among summer residents. However, in order to get a bountiful harvest, and the peas themselves pleased with their taste, it is important to remember a few rules.
Selection of planting material
Varieties of vegetable peas are divided into:
dwarf (up to 50 cm);
semi-dwarf (51–80 cm);
medium height (80–150 cm);
tall (150–300 cm).
Summer residents are advised to choose medium and tall varieties, writes "Supergardener". These include Golden Sweet, Purple Sugar, Giant, Zhegalova 112, Sugar Snap. These varieties are distinguished by high taste qualities.
Choice of landing site
A sunny location that hasn't grown peas or other legumes for four years is best. The best predecessors for peas are early potatoes, cabbage, tomatoes, pumpkin. The site must be without close occurrence of groundwater. Not suitable for areas with acidic soils.
Landing site preparation
This step takes place in the fall. Compost or humus is introduced into the soil on which it is planned to plant peas next spring, having previously dug up the earth to the depth of a shovel bayonet. It is also useful to add 15–20 g of potassium salt, 20–40 g of superphosphate to the soil for digging. In the spring, before planting peas, ash can be added to the soil.
Choice of landing time
Peas are sown in early spring, from the end of April. This is a cold-resistant culture that germinates at temperatures from +4 to +7°C, and seedlings can withstand frosts down to minus 6°C. If you want to get several harvests per season, peas can be sown at several times with a shift of 10 days, the last time – at the end of May.
Landing method
When planting peas in cold weather, dry seeds are planted. If the weather is warm, the seeds can be pre-wetted. Peas are planted in rows with a distance of 15-20 cm, between the plants themselves – 5-6 cm. It is necessary to make furrows in increments of 15-20 cm and spread the peas in them to a depth of 3-4 cm, sprinkle with soil and water. To protect crops from birds, you can cover the bed with non-woven material. Shoots usually appear in 1-1.5 weeks.
Pea care
Vegetable peas love moisture, before flowering they are watered once a week in normal weather and once every 2-3 days in hot weather. During flowering, this is done twice a week, if not too hot. Peas are watered only with warm water, otherwise it may be affected by root rot.
You can loosen peas only in the early stages of development. Weeds are carefully removed by simply pulling them out of the ground.
Experts recommend feeding peas with nitrogen and organic fertilizers. However, with proper preparation at the initial stage, this can not be done.
Peas, especially taller varieties, need support. As soon as the plants reach a height of 20–30 cm, supports will be required. It is necessary to tie not the peas themselves, but put 4-6 supports and pull the ropes between them.
Previously, beans and peas were planted not only in the garden, but also in balcony boxes. Experts recalled the benefits due to which many summer residents opt for the legume family.