News
Iosif Prigozhin stood up for Taisia ​​Povaliy, hunted in Ukraine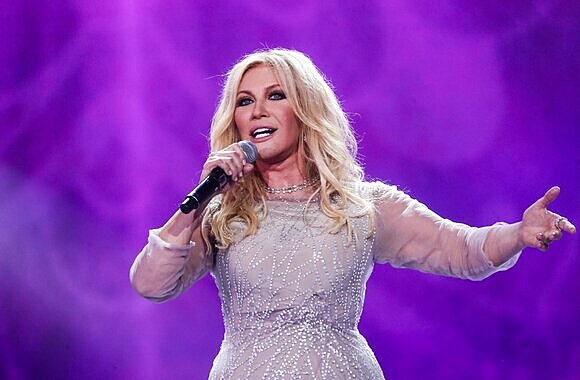 According to Prigogine, artists have a calling to sing and bring joy to people. He pointed out that if they are not allowed to perform in their own country, then the artists do it where they are allowed to do it.
"The artist cannot live without a song, and he sings for people regardless of religion and nationality," said the producer.
He also stated that it is unacceptable to judge an artist for his performance on May 9, Victory Day. In the end, as Prigozhin noted, Povaliy did not call anyone to anything, but simply sang.
In addition, he expressed the opinion that the problem of the Ukrainian authorities is that they do not allow cultural figures to unite people and set them up in a positive way, but subject them to persecution.
Earlier, Ukrainian singer Alekseev ("Oceans of steel") criticized Taisiya Povaliy after her performance in the Moscow Kremlin.
Criticism fell upon Povaliy after she performed the famous song in Ukrainian "Song about the towel" in honor of May 9 at a concert in the Kremlin Palace. The artist did not make loud statements regarding Russia's special military operation in Ukraine. In March, it became known that the Committee Verkhovna Rada on issues of humanitarian and information policy demanded from the President of Ukraine Vladimir Zelensky deprive a number of Russian and Ukrainian artists of honorary titles. Povaliy also made the list.