News
Russia proposes to register DNA profiles of domestic dogs – Good deed – Saint-Petersburg News
Russians love dogs and willingly get them. But not everyone walks their pets properly: without polluting the streets and the environment. The author of the project "20 Ideas for the Development of Russia" Dmitry Davydov suggested a way to fix this. The implementation does not require financial investments – only legislative support is needed.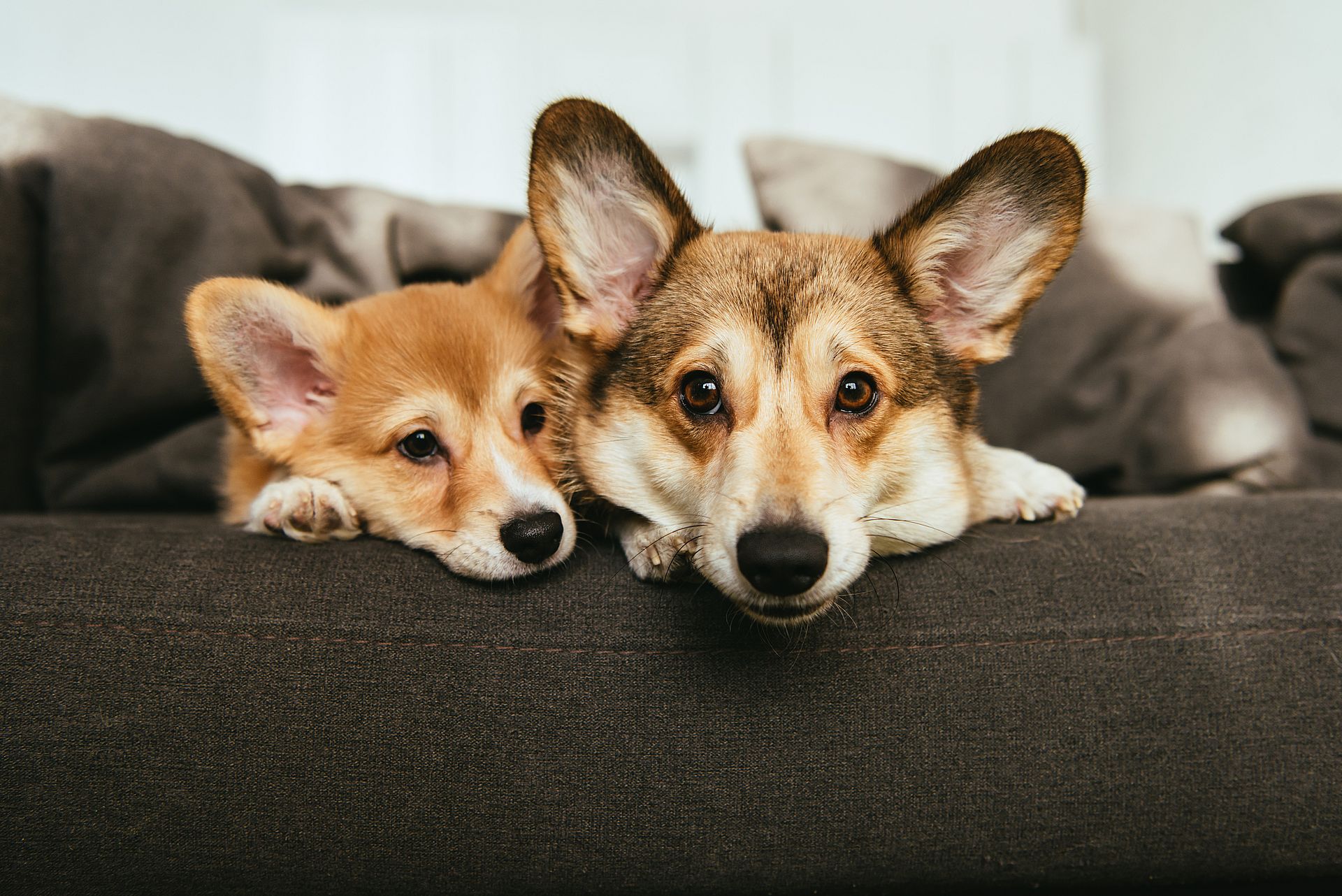 Share
The number of pets in Russia is increasing every year. According to a survey conducted by Mars Petcare in 2020*, from 2017 to 2020, the number of them in citizens increased by 12 million, 2 of which are dogs.
But, unfortunately, the culture of walking tailed friends in Russia is not yet up to par. Due to haste, laziness, or other reasons, it is not uncommon for many dog ​​owners not to clean up after their walks. Dmitry Davydov rightly notes on his website that the left feces not only create discomfort for passers-by and emit an unpleasant odor, but can also cause the spread of infection. Dog feces can contain dangerous pathogens: for example, giardia, salmonella, E. coli. They can become infected by other animals, sniffing the left excrement. Decaying, feces even pollute the air – this was discovered by American researchers from Seattle and Boston in 2014.**
Not cleaning up after your dog is a violation of the law, for which a fine is due. In Moscow, for example, it is 1000-2000 rubles, in St. Petersburg – from 500 rubles. However, in reality, the owner of the animal is very rarely fined for leaving a "dog gift" on the lawn or path. It should be noted that in 2019, *** St. Petersburg Legislative Assembly raised the issue of cleaning the streets from feces, but no decision was made. Then the deputy of one of the city's municipal districts, Dmitry Ilkovsky, noted: as long as there is no one to fine violators, there will be no sense in raising them.
By the way, they are not punished with a ruble, including because it is very difficult to identify the violator. This requires someone to apply and provide proof, such as a photo or video of the process itself. And even then, an unscrupulous dog owner can say that he removed it, and some strange dog left the "surprise" in the same place.
To solve this problem, Dmitry Davydov proposes to use modern technologies and oblige all owners to register their dogs in a special DNA database. Then the utilities will, keeping the territory clean, will transfer the found feces to the laboratory, and the laboratory will be able to determine exactly who left them. There will be no mistakes: DNA can be determined by 16 genetic markers, this guarantees accuracy. And a person who does not clean up after the dog will be issued a large fine, including the cost of the analysis. To realize this idea, legislative support of the state is necessary.
This method has already proved its effectiveness in a number of countries. For example, in Israel: in mid-2021, all dog owners in Tel Aviv were required to update their animal documents to include the dog's DNA profile. If the pollution of the city is discovered, the owner of the dog receives a fine in the mail and is obliged to pay it. A similar rule was introduced in America in 2011. A few years later, as The Washington Post reported in 2015, officials noted that cities had become cleaner. ****
Dmitry Davydov proposes to legally oblige Russian dog owners to submit DNA profiles of their pets within two years after the adoption of the relevant document. The author of the project "20 Ideas for the Development of Russia" offers to exempt from registration guide dogs, service dogs and, of course, animals from shelters. For disabled people, pensioners and other representatives of socially vulnerable segments of the population, Davydov recommends making registration preferential. And two years later, raise fines for faeces left by a domestic dog on the street. Part of the fines that irresponsible citizens will pay, Davydov proposes to direct to the construction of infrastructure for walking. The author of the project "20 Ideas for the Development of Russia" is sure that it is realistic to introduce it, if only the country will support his ideas with the necessary laws.
"The idea is understandable," says Andrei Kitaev, an expert on housing and communal services. "I think most pet owners and residents will support this, because uncleaned dog excrement on the streets is a big problem."
Davydov hopes that his proposals will be accepted and useful. He is sure that if his initiative receives legislative support, the streets will become much cleaner, the environmental situation will improve, and the dogs will get sick less, which will ultimately have a positive impact on the pocket of their owners. In addition, the business that develops infrastructure for animals will also remain in the black, as it will receive orders and work. And the citizens will be able to walk with their pets in specially designated places, and walks will become more comfortable.
Irina KOZLOVA
As an advertisement
* TASS "Poll: the number of domestic dogs and cats", read more;
** livescience.com "The problem of excrement: what to do with 10 million tons of dog waste", read more;
*** "Parliamentskaya Gazeta", "Petersburg wants to increase fines for dog owners", read more;
**** Washington Post, "DNA used to link dog owners to their pet's litter," read more.