News
Russians will be able to obtain Ukrainian visas through the VFS Global center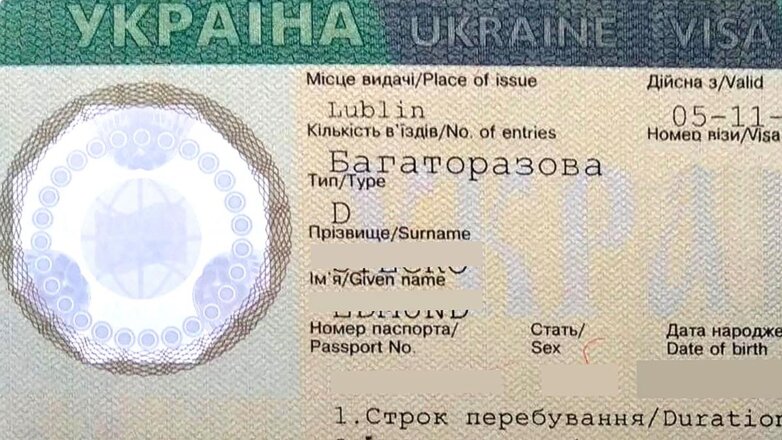 From July 1, citizens of the Russian Federation will be able to apply for visas to enter Ukraine through the visa centers of VFS Global. This will be possible in eight Russian cities, the Ukrainian Foreign Ministry said.
"Given the cessation of the activities of Ukrainian embassies and consulates on the territory of the Russian Federation, Russian citizens in Russia can apply to the visa centers of the external service provider VFS Global in eight cities: Moscow, St. Petersburg, Yekaterinburg, Kaliningrad, Kazan, Novosibirsk, Rostov-on-Don and Samara," the ministry said.
The Foreign Ministry also added that visa applications will be processed by Ukrainian diplomatic institutions in third countries in cooperation with the competent authorities of Ukraine, writes TASS.
To obtain visas, Russians staying in third countries will be able to apply to foreign diplomatic institutions of Ukraine in these countries. At the same time, the presence of a Ukrainian visa will not be a guarantee of entry into the country – the final decision is made by the employees of the Ukrainian border service.
Representative of the State Border Service of Ukraine Andriy Demchenko explained on national television that, according to the country's legislation, foreigners who want to enter Ukraine must meet five criteria. In addition to a visa, these include: proper passport documents, confirmation of the purpose of the trip, lack of information about the restriction for entry into Ukraine, sufficient funds.
Demchenko added that the Ukrainian border guards will be able to quickly verify the authenticity of the visa. If it turns out to be a fake, it could threaten with a ban on entry to Ukraine for three years.
The government of Ukraine canceled the visa-free regime with Russia on June 17. It has been operating since the country gained independence. Introduction of entry visas for Russians supported by the President of Ukraine Volodymyr Zelensky. He called this proposal "important and necessary" and suggested strengthening control over the entry of Russian citizens into the country. On June 19, it became known that Zelensky will provide suggestions for choosing a countrywhich will represent the interests of Ukraine in the Russian Federation to resolve visa issues.