News
Spiritual path 2.0. Reflection of the unearthly, or What "eternal children" teach – Good deed – Saint-Petersburg News
"I am a friend," Ekaterina Kuzmina introduces herself. It sounds like a password, although in fact there is no intrigue here. Our heroine means that she is a member of the international movement "Faith and Light". It unites special people, their families and friends into small groups called communities. However, there is still a place for mystery in this story: it was in unusual guys that our heroine first saw God. How a St. Petersburg student was baptized in the Catholic Church and how it changed her attitude to life, read in the new material of the Spiritual Path 2.0 project.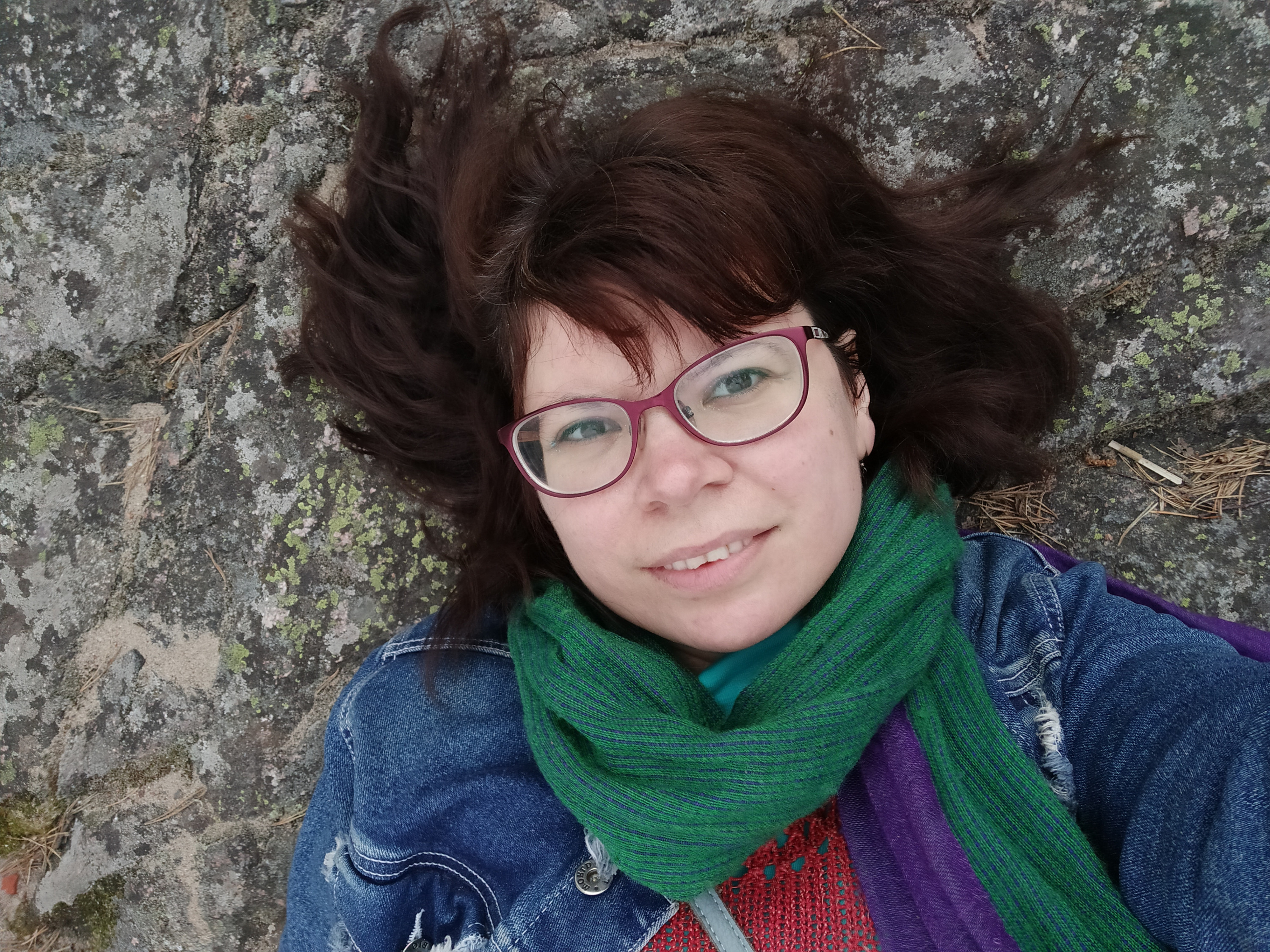 Share
From Light to Faith
The amazing history of the Faith and Light movement began in the 60s of the last century in France. A retired sailor, Catholic Jean Vanier, who received a philosophical education, with the blessing of his confessor, settled in the village and took two men with developmental disabilities into his house. Together they began to lead a common simple life under the astonished gaze of their neighbors. Pretty soon helpers appeared around them.
In 1971, the first communities of "Faith and Light" arose, inspired by the example of Vanier. Their idea is not just to volunteer in their free time, but to share life with the families of special people. Experience joys, sorrows together and, of course, pray, as the participants in the movement are believers.
The undertaking was a real social breakthrough. Now there are charitable foundations, fairs in support of mentally disabled people – helping them is even "fashionable" to some extent. Half a century ago, the situation was radically different: people with Down syndrome, autism, schizophrenia were essentially excluded from the life of society and the church.
In 1990, the Faith and Light community stepped from Europe to Russia – the movement became inter-confessional, since in our country its participants are mainly members of the Orthodox Church. However, there are many Catholics in the four St. Petersburg groups. One of them is the group coordinator Ekaterina Kuzmina. Traveling with special friends on pilgrimage trips, celebrating birthdays together, making touching crafts and giving them to people is what fills her life with joy and deep meaning.
"A classmate brought me to Faith and Light in my student years," says our heroine. She mentioned that she goes somewhere to read books to children. It became interesting to me, I came with her to one of the open meetings. I didn't see the children, but the atmosphere was such that I couldn't forget it."
However, the friend did not deceive: in a sense, a special person is an eternal child. Artless, vulnerable, loving, not remembering evil. And also wearing a reflection of something unearthly. Thanks to communication with her wards, Katya was baptized, although her family was always far from the temple. This happened a few months after the start of the ministry. Friends from the community invited her to catechesis – church teaching – in the Basilica of St. Catherine of Alexandria on Nevsky Prospekt. There, the Petersburger, having become acquainted with the basics of the Christian faith, joined the Catholic Church.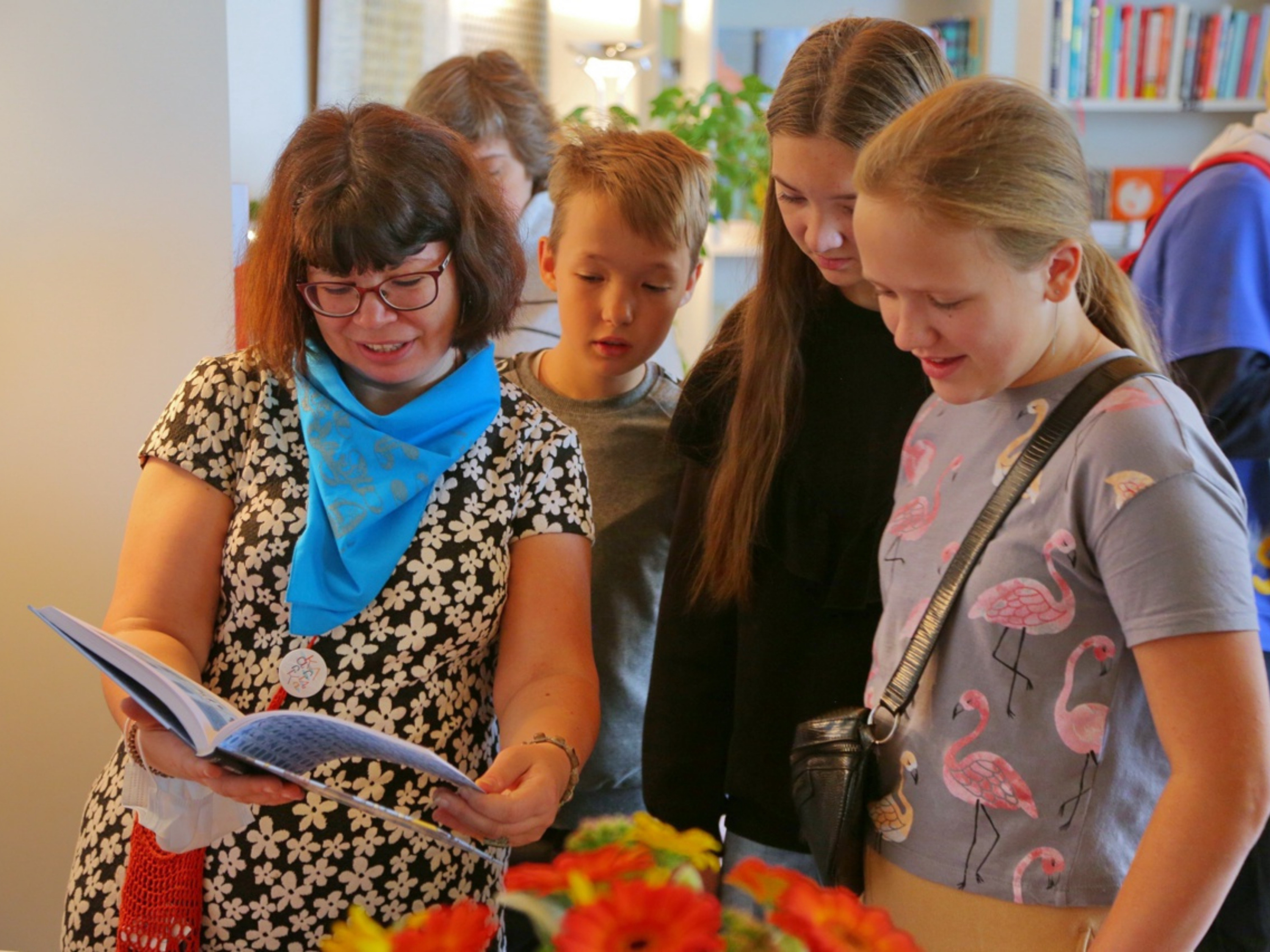 Share
"Catholicism is what I discovered with the Faith and Light movement. Before that, I thought that Catholics were found only in books," the Petersburger says, laughing.
The temple for her is a place not only for spiritual nourishment, but also for meetings. The Franciscan Monastery of St. Anthony of Padua on 9th Krasnoarmeiskaya provides space for Katya's group to meet once every three weeks. They gather 15-20 people.
When asked to tell about the special guys from the community, Ekaterina answers without hesitation:
"Here, for example, such a beautiful Kostya. This is a man who will find a friend everywhere. She herself was a witness: wherever we go by train, in the reserved seat there will definitely be someone, a complete stranger, who begins to help him. Kostya is very open and grateful. He lives alone (his mother died) and would not do very well on his own, but thanks to the fact that there are always people around him, he receives support.
There is a wonderful Misha. He loves to sing songs very much and, probably, knows the entire Soviet stage. Just absolutely everything. And not so long ago, Vika appeared in the community, who loves to dance. When we go to camps in the summer and hold talent nights there, they come together and put on amazing numbers.
There is also a very bright person in my community named Andrey. He goes to our church and not just goes, he acts as a minister, that is, he serves at the altar. He always glows with joy. You look at him and understand: God exists.
… By the way, Ekaterina's dream to read with her children came true. She is a librarian, and communicating with the younger generation and the book is now her profession.
How to Celebrate Two Easters
Some time ago, "Faith and Light" in St. Petersburg found a confessor – an Orthodox priest, rector of the Church of Peter and Paul at the Russian State Pedagogical University im. A.I. Herzen Dimitry Simonov. In the ordinary schedule of the temple, he certainly puts a special service for the "faithites", which gathers both Orthodox and Catholics. Yes, they cannot take communion together, but nothing prevents them from turning to Heaven in joint prayer, thanking the Lord for all the good things (and even for difficulties).
When I asked if wariness arises between the participants in the movement because of belonging to different faiths, Ekaterina thinks. After a pause, he confidently says no. Moreover, the communities take into their practice all the best that is in the traditions of both churches. For example, they can pray at the meeting in their own words, then read the texts from the Orthodox prayer book, and then use the "Rosary of the Virgin Mary" – the Catholic form of addressing God and the Most Holy Theotokos.
As such, there is no religious education in the "Faith and Light" groups, because mentally retarded people are unable to understand theological dogmas. But they live through the most important events of the church year in simple scenes that they act out together with their parents and friends: the Nativity of Christ, the Annunciation, etc.
I can't help but ask: how does Faith and Light celebrate the holidays, because the calendars of the Catholic and Orthodox churches basically do not coincide?
"I rejoice when Easter does not coincide on the calendar," Ekaterina unexpectedly replies. – If you did not fully live the Resurrection of Christ in the Catholic Church, then you can wait a week or two, and you will be "caught up" – in the Orthodox Church. We in the community are very fond of celebrating Orthodox Easter, we even have such a tradition – to go with families to a night liturgy in some friendly church, communicate there and sing songs until the morning – until the subway starts running.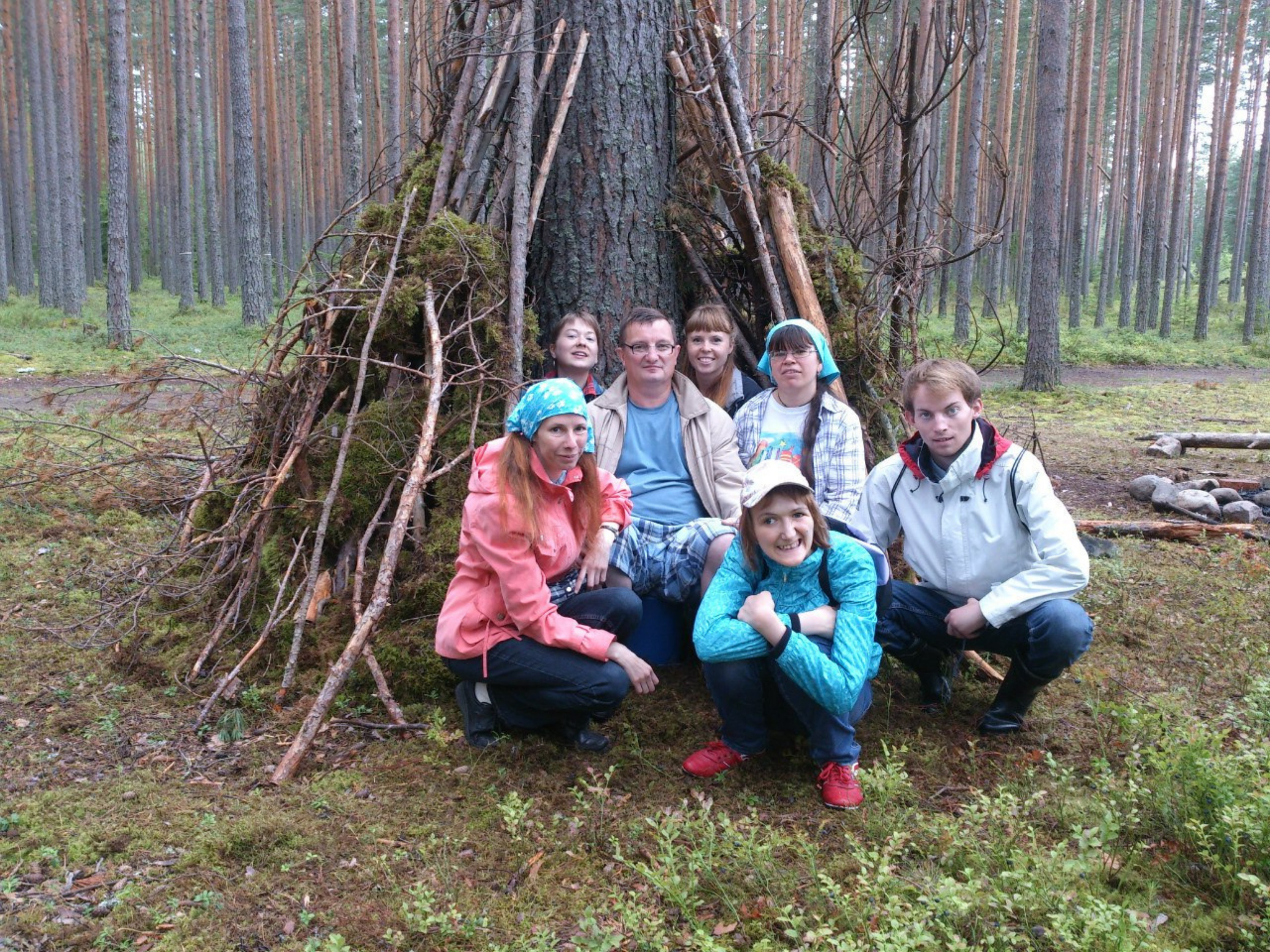 Share
Four questions for the heroine
Do you share your activities on social media?
— I keep notes about my life in LiveJournal and VKontakte. Sometimes I talk about the community — about the good things that happened in our meetings.
– You probably don't have much free time, but when you have it, what do you do?
— I am quite a sociable person and I meet a lot of friends to keep in touch. This is my second year in Scottish dancing. In the summer I like to go to the forest, for mushrooms and in general — it's good there. And I also read a lot – because I do not have a profession, but a diagnosis. I always need to be aware of children's literature in order to talk about it. Therefore, a day off with a book is my everything. I knit sometimes. From time to time, a thirst for needlework attacks me: I start making some toys, so that later I can sell them at the fair and earn some money for our trips with the guys.
– Who is your favorite saint?
– Francis of Assisi: he talked to animals, loved nature. And he showed that in the ordinary world around you you can find the presence of God every day. Also Anthony of Padua. He is very helpful to those who are losing everything. There is such an idea that the saints are responsible for something. I don't know if this is true or not, but St. Anthony always finds the lost things (and the meaning of life). For me, this is very important, because I am a terribly absent-minded person.
Of the Orthodox saints, the most beloved are Xenia of Petersburg and John of Kronstadt, the heavenly patrons of our communities. When I go into some Orthodox church, I look for their icons in order to go up to them to "say hello". They are now theirs – just as people are theirs.
What did Faith and Light teach you?
Because people are very different. Because God loves everyone. And the fact that you can love a person not for something, but simply because he is a person. And also to the fact that in life there is a place for the action of God. For me, life in the community is a series of miracles that happen to us all the time. Because when completely ordinary events take an unexpected turn, I can't explain it to myself with anything else than the fact that the Lord watches over and protects us.
Ekaterina admits: she does not understand at all how an unbeliever can survive today. The one who is with God has confidence in him. Confidence that everything that happens to a person is for the best. Even death:
"Trust in God is important, even when it seems that everything around is completely wrong. If we don't understand why he allows certain events, we need to strain ourselves: think and understand. Or don't. But then you just need to live in trust."
How do young people professing other religions live, read here.