News
The benefits and harms of vegetable salad from cucumbers and tomatoes – Lifestyle – Saint-Petersburg News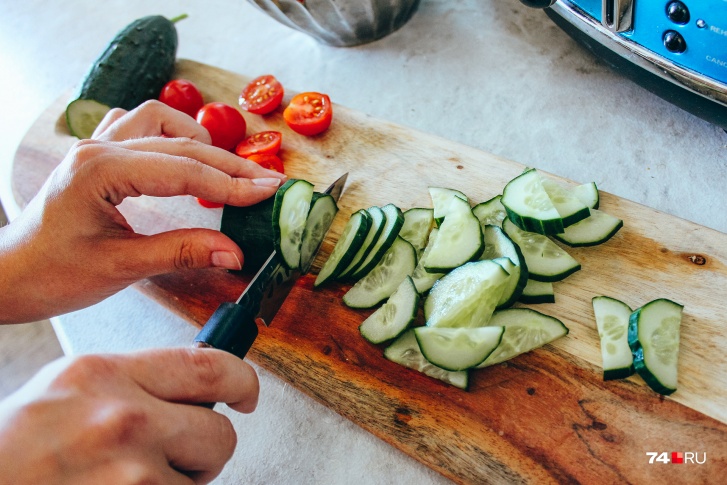 Share
Summer is approaching, and with it comes the season of fresh vegetables. The classic tomato and cucumber salad is refreshing on a warm day, and they're cheaper now than they were a few months ago. However, doctors believe that they should not get carried away, at least not for everyone. We understand why.
What is useful in cucumbers and tomatoes?
Let's start with the good: both tomatoes and cucumbers themselves are very healthy. One medium-sized tomato can contain up to a third of the daily requirement of vitamin C, in addition, there is vitamin B, which is needed for normal tissue growth, and the peel contains the flavonoid naringenin, which can reduce inflammation. But the main thing in tomatoes, according to nutritionists, is lycopene.
– It is a powerful antioxidant, including reducing the risk of cancer and heart disease. Most of it is found in the peel of tomatoes. And the redder the berry, the greater the concentration of lycopene in it, says nutritionist Irina Toropygina. – In addition, tomatoes reduce the level of bad cholesterol, increase the elasticity of artery walls and are effective in preventing cancer.
One tomato can contain up to 8 mg of lycopene. Tomatoes also contain potassium, which is useful for blood pressure and the prevention of heart disease, chlorogenic acid that lowers blood pressure, and beta-carotene, which is converted into vitamin A in the body.
Cucumbers, if you eat them with a peel, are both fiber and B vitamins that neutralize sugar, and useful trace elements that prevent the accumulation of cholesterol and improve heart function. Potassium contained in cucumbers saturates the tissues of the body with water and relieves swelling, salts improve the metabolism in the body. Iodine, which is also found in cucumbers, has a positive effect on the thyroid gland.
Why can't you mix cucumbers and tomatoes?
In principle, for a healthy person, there is nothing wrong with this salad – if the digestive tract works perfectly, then it will easily digest a mixture of cucumbers and tomatoes. It is quite another matter if there are any problems with the gastrointestinal tract.
"If there are problems with the stomach, with the release of bile, then a neutralization reaction may occur, which is known to many from the course of inorganic chemistry at school," explains gastroenterologist Galina Bartashevich. – Cucumbers will act as a source of alkaline bases, and tomatoes containing lycopene as an analogue of acid. This reaction comes with the release of heat, and the release of heat in the intestines will provoke increased gas formation, a violation of intestinal tone. At the same time, a person will experience dyspepsia (digestion disorders – complaints can be belching, nausea, loose stools, vomiting. – Note. ed). Moreover, in time it will be delayed, and most likely a person will feel it after the next meal, not realizing that discomfort is associated with the previous one.
For people with a problematic gastrointestinal tract who cannot eat cucumbers and tomatoes in the same plate, the gastroenterologist advises adding bell peppers, leafy greens, radishes, dill and parsley instead of cucumbers to tomatoes (or instead of tomatoes to cucumbers). However, gastropatients generally need to carefully lean on fresh herbs – fresh vegetables and fruits can be poorly digested, and in some cases they will be completely contraindicated.
However, even healthy patients will receive less benefit from a salad of tomatoes and cucumbers than from them separately: cucumbers contain ascorbinase, which breaks down vitamin C, which is found in tomatoes.