News
"The best comes in spite of." Famous photographer faces blindness – City – Saint-Petersburg News
Due to the crisis in the country, Alexander Petrosyan cannot travel to Germany for treatment. "Eyes of Petersburg" can be closed forever at any moment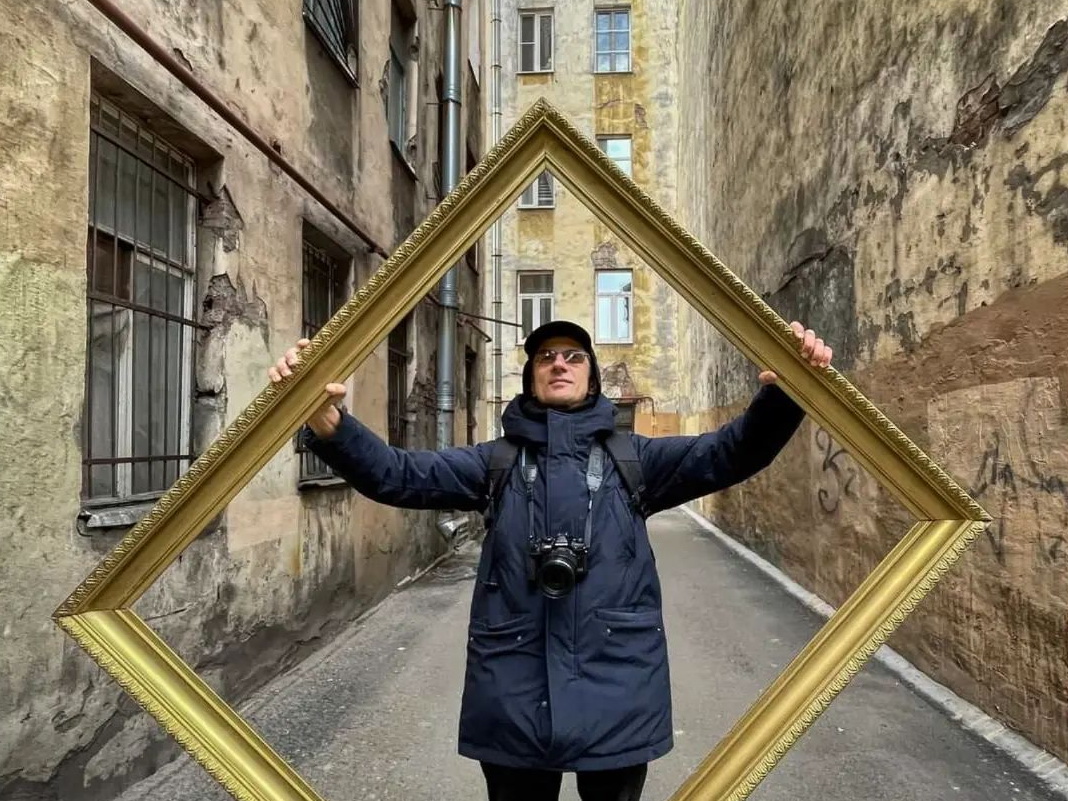 Share
Photographer Alexander Petrosyan is known in St. Petersburg as a master of random moments. A street cat fawns over a girl who is sobbing on the steps. A man jumps over a drawbridge. The guy helps the girl change into comfortable sneakers right in the middle of the Nevsky. For some, these are familiar pictures of everyday life, but for Alexander they are a source of emotions and an inexhaustible storehouse for plots.
Each picture has a highlight – the piercing look of the hero, transforming his expressive gesture, the sun, flashing on the rim of his glasses.
"I don't know how it works. I would be lying if I said "long years of professional activity have developed skills." But in fact, when you find yourself in a situation before the plot, you feel helpless. There are many limiting factors. And so it always looks like a miracle, like a gift from above, – says Alexander.
All these nuances in the form of gestures, facial expressions, he ingenuously admits, arise by chance. In 90% of cases, you have to shoot in vain, and the masterpiece is found already at home, when viewing the material.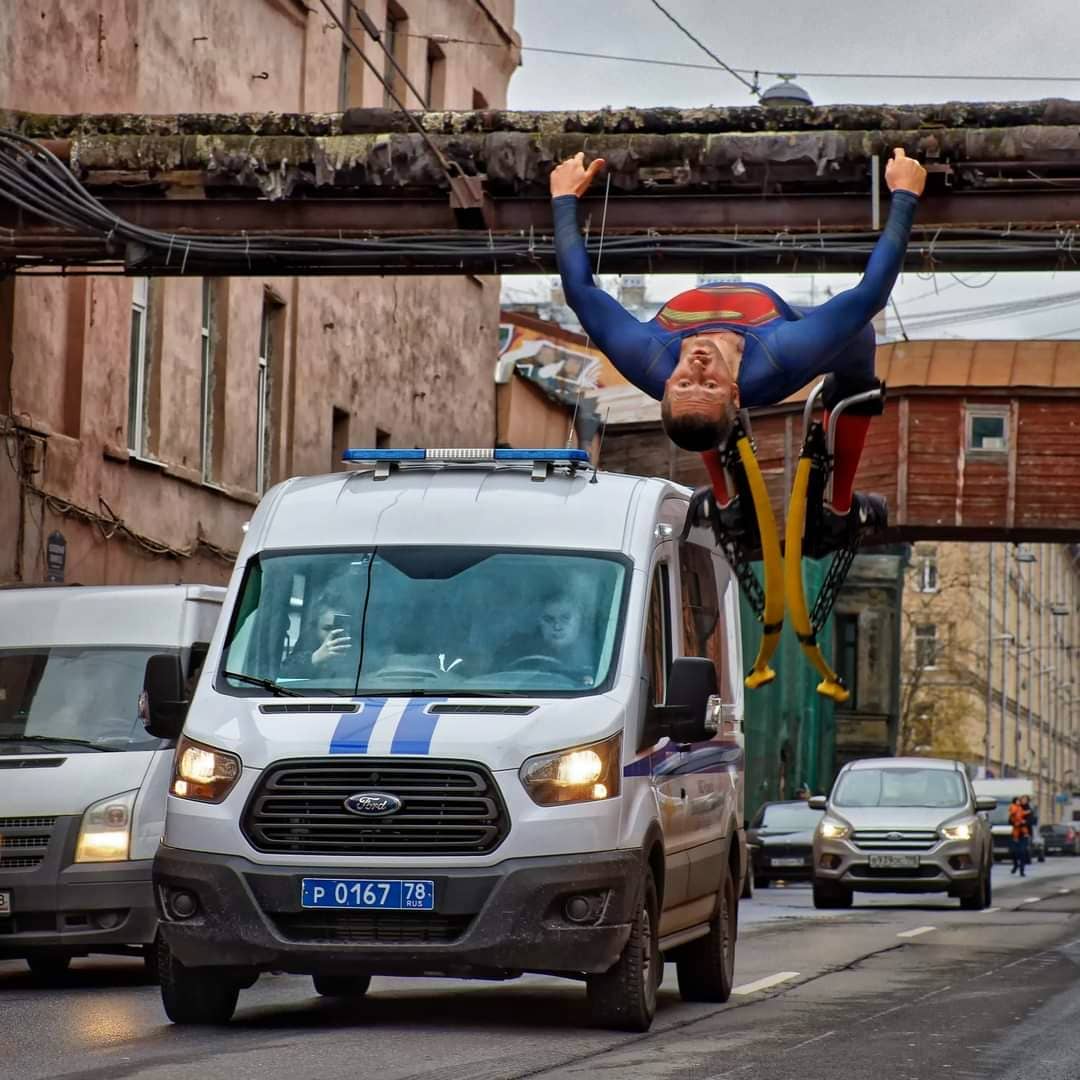 Share
Masterpieces at random
In social networks, Alexander has a total of more than 200 thousand subscribers. And no one guesses that he shoots almost blindly.
"It's so bad that I don't know for sure if the person I'm filming is looking at me. I do it at random, and then at home in the dark I look at the monitor. I do not know. what my photos look like – colleagues say they are "overcooked" – too contrasty. I see them too whitened, and I try to twist the contrast, he admits embarrassedly.
The vision problems began in the late 90s, when the 32-year-old photographer noticed that the objects he looked at were stretched and distorted, and a halo appeared around them. The diagnosis left no choice – a genetic disorder, only surgery can save vision. Alexander has endured at least 10 of them. Not all of them were successful, it was not possible to stop the progressing disease.
– Recently I was examined, I was told that you can, of course, try to re-transplant the cornea, but even in the most successful case, this is a year of engraftment, and another six months – rehabilitation. But absolutely no guarantee. And the doctors told me – as long as you see at least something, it's better not to touch it, "he says.
One eye of Alexander sees relatively contrastingly, but not sharply, and the other sharply, but not contrastingly. As if in the room where you are watching a movie, the windows are suddenly opened and the screen lights up, and you see it, as if through a cloudy glass.
To protect himself from bright light and avoid exposure, he is forced to hide his eyes under a cap with a large peak. In addition, special perforated tinted glasses have to be worn over the usual ones. But you can see at least something.
Share
Kilotons of roads traveled
The love for photography was born at the age of 14, when his father gave Alexander a camera. And even in the 90s, when there were hard times, he bought up old cameras, restored and sold them. Then he switched to everyday shots – kindergartens, weddings, schools.
– I studied film photography, but my studies in those days were so much so – there were many auxiliary disciplines, and 90 percent I mastered all the skills myself, by trial and error. My whole life is connected with photography, but as it has long been known, people go into this profession not because of money, but because of the lifestyle, he admits.
At the beginning of 2000, Alexander began working as a photojournalist in the weekly My District, and since 2010, in the Kommersant publishing house. And almost every morning for 20 years he goes out into the city with a camera and shoots until the evening.
– I remember my feelings when I switched from commercial to free photography, it was in early 2000, I was without money. But it was very interesting – many things started then for the first time. It was a fantastic feeling – like a whole new world was opening up in terms of shooting opportunities, he recalls with enthusiasm.
In St. Petersburg, Alexander studied every nook and cranny. There is hardly a corner in the city that has not yet fallen into his lens. But finding a plot, he says, is not easy. Routine is inevitable, but it can be used as a testing ground for those very magical moments that do not fit into it.
– These long walks around the city, where nothing visually striking happens, even led me and a photographer friend to the idea of ​​​​doing an exhibition: "Chronicles of the City of Unylsk." And people look and think – oh, what a movement you have, life is in full swing! How do you do it? They don't know what's behind this – kilotons of labor, roads traveled, – says the photographer.
In search of a good shot, he always comes from the opposite. This often comes with risks. But there is nothing more boring than being in a situation like tourists being dropped off buses in batches near attractions. "This picture will not satisfy me," he notes.
Every evening, Alexander and his friend-photographer exchange photos that were taken during the day, and ask each other: how is it, "on duty" or is there something?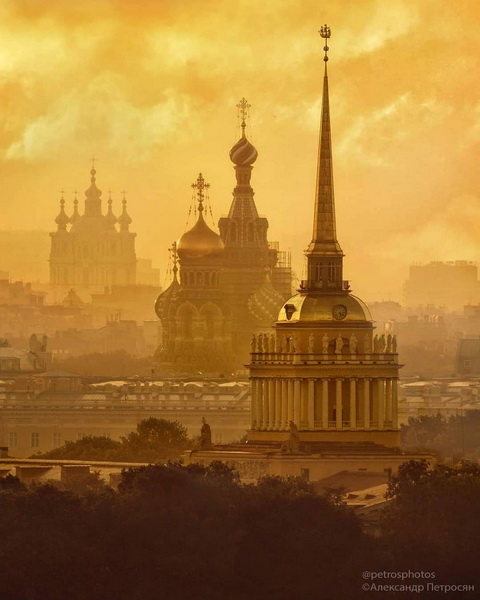 Share
Three secrets of success
Many people think, Alexander says, that being a photographer is easy: you walk, you press the button, the flash drive will endure everything. This is partly true – anyone can learn how to shoot like that. But if everything were so simple, there would be no alchemy that results.
– Any practicing photographer knows – all the attempts in which you push, turn out to be rather miserable, mediocre. And sometimes literally one or two, and – in the top ten! It turns out even better than you might think. It's impossible to control. I don't want to use the hackneyed word "inspiration", but everything goes so that you just have to click. I came to the conclusion that this is a reward for the work, he says.
According to Alexander, there are three main secrets of creating a masterpiece: firstly, do not be lazy, get up from the couch, and go somewhere with a camera. Secondly, do not think about the frame, do not wait for the result, since the best idea is the absence of any ideas, you need to rely on intuition.
– The third secret is the old thesis "do what you do, and come what may." I have been filming urban chronicles for 20 years, and I know that many events repeat themselves, and I make the same stamps. It's harder to surprise yourself, he says.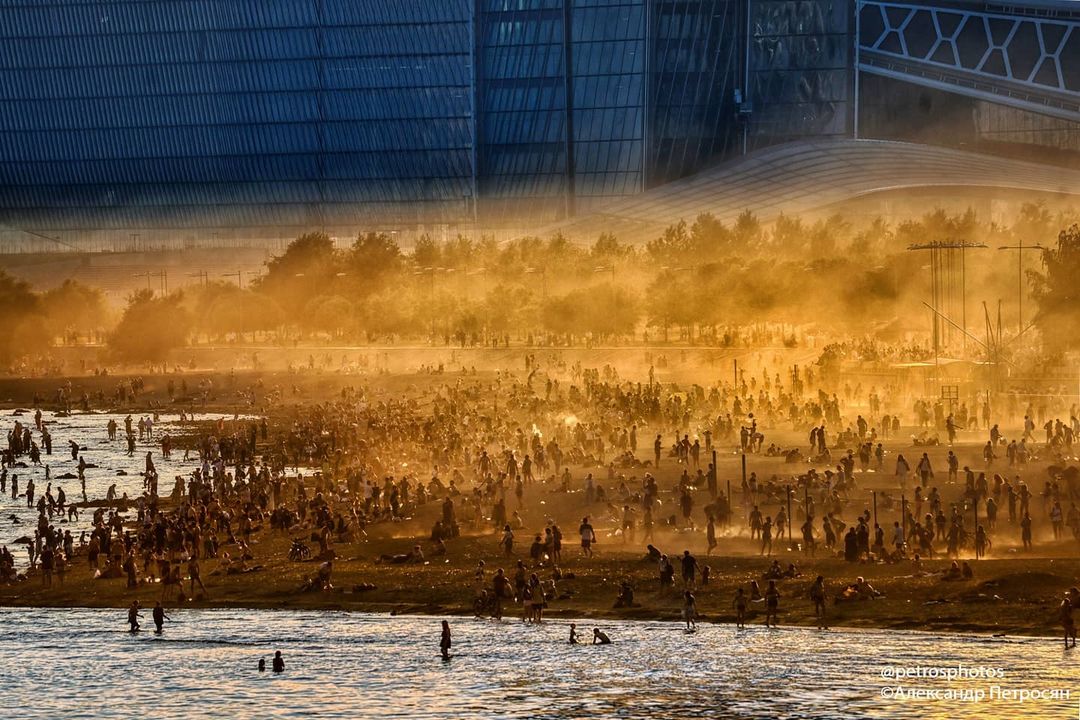 Share
"A shot that will suit everyone, but not me"
Alexander's photographs have repeatedly won prizes in prestigious competitions. But all these medals and certificates, in his opinion, are tinsel.
– The pictures are not so important as the feelings with which you did it. Even when I won competitions, I did not experience such a buzz as when I admire some miracle that happened without my participation, in addition to it, or even contrary to my plans. This is the most attractive thing about photography. Because otherwise it would just be like a gourmet restaurant: you take the ingredients according to the standards, and you get a masterpiece. There is no predictability in photography. For a day of shooting, you can only get a high-quality "duty" that will suit everyone, but not me, he shares.
It also happens that he calculated everything, overcame a thousand obstacles, managed to be in the right place at the right time, was lucky with the light, with the plot. But in the end, he still removed the banality.
– You are walking down from a failed shooting, and suddenly, on the way to the house, some kind of plot appears, a million times cooler than the one you were striving for. And this is my main feature: I am firmly convinced that all the best comes not thanks to, but in spite of, – says the photographer.
All photographs, Alexander says, are like children for him. There are also favorites. But over time, those pictures that I considered the pinnacle of skill become expensive only as a memory of the events experienced.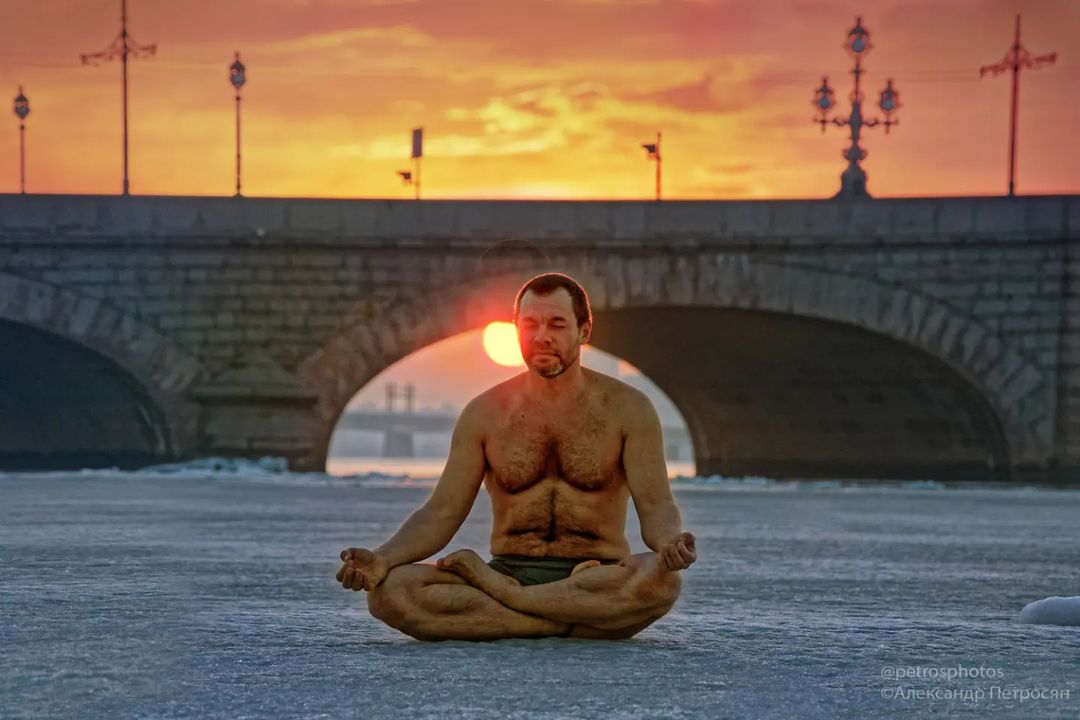 Share
Crazy sea of ​​light and fire
When Alexander admitted in the newspaper that he was a visually impaired person of the second group, no one believed him.
– It was funny once. I was driving back from the shoot when the police stopped me. I got all the documents. "And what is this – what kind of visually impaired? But what about the camera? "- the inspector was amazed. I joked, just in case. If you take it without humor, it's all too sad. But at least I managed to capture something. I don't consider myself a victim," he says.
There are in his situation, Alexander jokes sadly, and his pluses – he sees all faces as ideal – no wrinkles are visible. Secondly, behind perforated glasses you cannot see how people evaluate you, or, perhaps, look with condemnation.
— Thirdly, when you take off your tinted glasses, the world falls on you with a crazy sea of ​​light and fires, objects turn into blots, all this is superimposed by a cacophony of lights and glare. Sometimes it comes to the ridiculous – close up objects turn out to be completely different from how you saw them from afar. It stimulates the imagination very well," notes the photographer.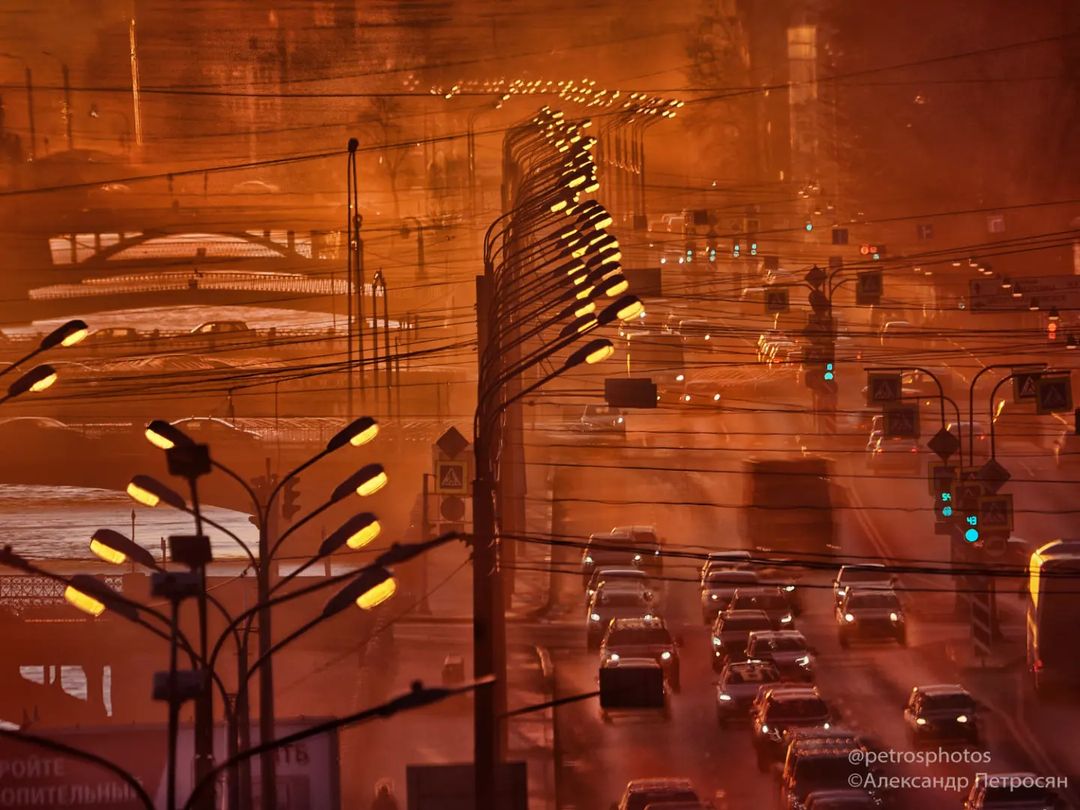 Share
"Any penny will help.»
A year ago, hope dawned – an operation in Germany. But at first the coronavirus pandemic interfered, and after February 24, traveling abroad became completely impossible.
"There is an illusory hope that technology will improve over time, and the percentage of risk will be less," he says.
The only thing Alexander can do now is to keep his eyes in working order. But this requires money – for examinations, medicines, rehabilitation.
"Any penny will help," says the photographer, weighed down by the awkwardness of the situation: one can only guess what a storm of emotions an adult strong man is experiencing at this moment, accustomed to being the breadwinner for a family and four children.
More recently, Alexander was rescued by master classes for students who wanted to learn photography skills, and there were many such around the world. But teaching had to be curtailed – some cannot come from abroad, others have no time for art because of financial problems.
Do not bring money and books in which Alexander tells the story of the creation of his photographs. Four have already been released, and the fourth one was recently released in Sweden, but Alexander could not get it. I planned to release the fifth one, but it fell through – the sponsor started having problems with money. Recently, he was approached by the publishing house, ordered the sixth and seventh.
– When you raise money for a publication by crowdfunding, many react sluggishly – here are the books who need them now. And then once – and you can find it in a month only on Avito, and at a price exceeding the circulation, – he notes.
Now Alexander places great hopes on connoisseurs of his work.
– I want to make an auction – put exhibition works on my social networks, maybe someone will buy. Asking for money is inconvenient, but at least it will be to support the pants. Now it has become very tight, – the photographer says sadly.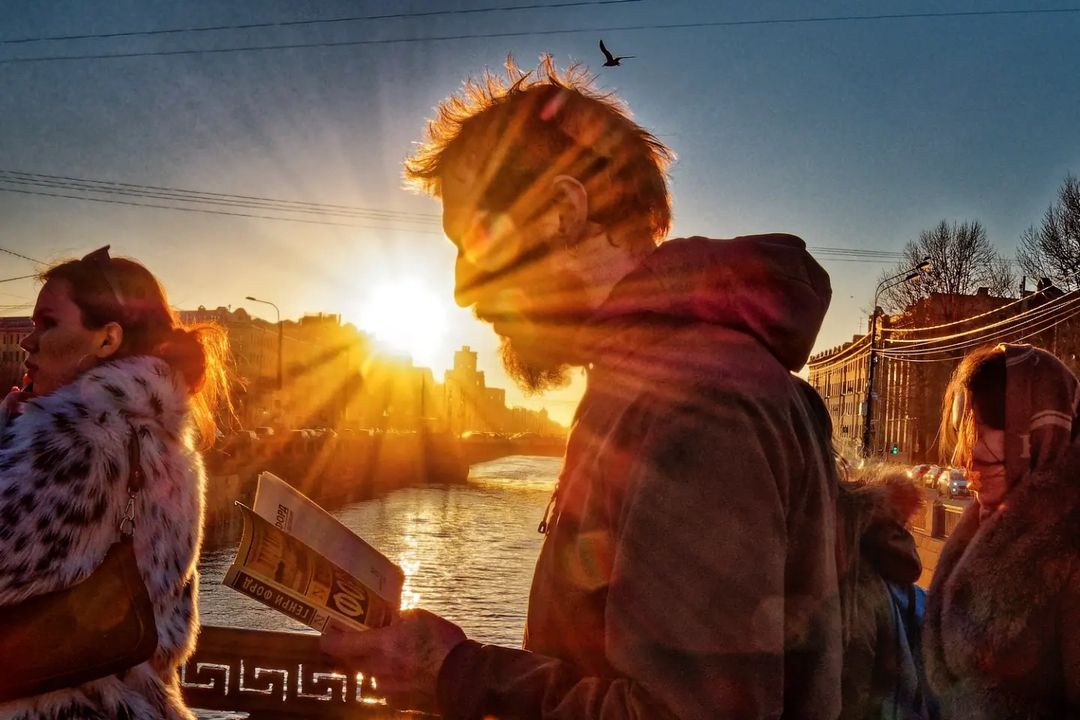 Share
When the wick is already lit
Alexander does not want to think about how much time is left for creativity.
– It can happen at any moment – I got up in the morning, but there is no picture. I have been living in this situation for a long time, there were crises before, but by some miracle there was a way out. Hope it works out this time too. This is an incentive for me to shoot more when the fuse is already lit," he says.
In anticipation of a miracle, Alexander does not waste time – he shoots almost daily and publishes pictures on his social networks. For him, it's like a simulator – difficult does not mean impossible.
Sometimes he writes with pleasure: he says that there are many ideas that cannot always be expressed through photographs.
But, of course, I would like to shoot more. although I know it is unlikely that this will be done until old age. But I will use this opportunity now, while at least a small door is still open.
Natalia Vyazovkina, Fontanka.ru
If you want to support Alexander Petrosyan, call or write to the editorial office, we will show you how to do it.