News
The crew member called the probable reason for the hard landing of the An-30 in Yakutia
At the An-30 aircraft, which made a hard landing on June 22 in Yakutiacould have failed the engine. Probable cause of the incident named crew member Vladimir Vinogradov in a conversation with the Zvezda TV channel.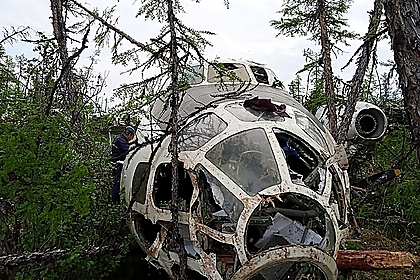 He stated that the commander made the right decision by landing the plane.
"We have a very experienced commander, planted very competently. Everyone helped, of course, the whole crew. You see, there were no casualties … Forced landing, "a crew member told reporters who visited the crew in the hospital.
According to VinogradovaHe suffered a spinal injury. In addition, the man is having difficulty breathing. An-30 navigator Boris Lytkin suffered a broken leg and was put in a cast. The victims assured that the rest of the crew members were healthy, but were in a different place.
On June 22, it became known that from the radar screen gone missing aircraft An-30, following the route Yakutsk-Olenyok. The last time the ship's crew contacted was 30 kilometers from the airport. later aircraft found 70 kilometers from the village of Olenyok, where he made a hard landing. There were seven people on board, there were no fatalities.
An-30 became the second aircraft to disappear in Yakutia in one day. On June 21, information was received that in the region lost connection with An-2 with three people on board in Yakutia. The search for the aircraft is still ongoing.