News
The Director of the Academic Botanical Institute will walk around the building of the Herbarium – Afisha Plus – Saint-Petersburg News
In 1917, the building of the Herbarium was intended to be occupied by revolutionary machine gunners – and they did not. And in the 1990s, foreign botanists were so worried about the collections that they collected money for their Russian colleagues to repair the building. On May 25, we will personally learn about what treasures are stored here from the director of the Botanical Institute Dmitry Geltman. 12+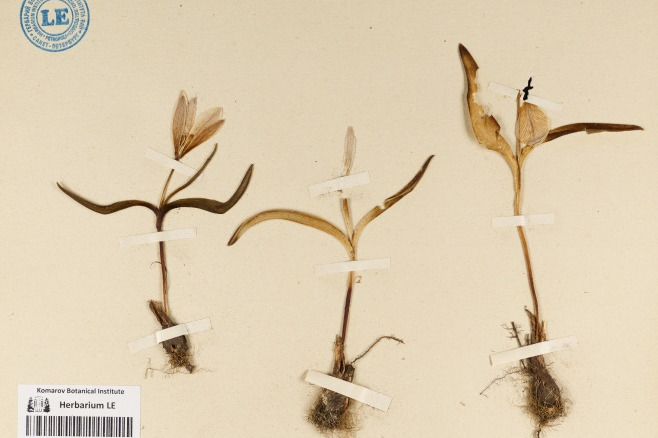 Share
Tulipa caucasica Lipsky, Lipsky's tulip, or Caucasian tulip: in the photographs it looks not like a tulip, but like a snowdrop or a bell, only white and purple. It is included in the Red Book, it can be seen in few places except the North Caucasus. In the Herbarium – you can, including on the virtual page of the herbarium. The tulip got its name in honor of the Ukrainian scientist Vladimir Ippolitovich Lipsky (1863-1937): before becoming director of the Odessa Botanical Garden, Lipsky worked in the botanical garden of St. Petersburg, was an outstanding collector – this is how herbarium collectors are called. Such achievements are measured not even in plants, but in the leaves to which these plants are attached: 25,000 leaves.
Herbarium collections are the most important tool of modern science, especially taking into account the development of genetic technologies. In the UK, for example, every three decades a new extension is made for the collection of the herbarium of the Royal Botanic Gardens. The building of our herbarium is almost 110 years old, more than 7 million herbarium specimens are stored there. Director of the Botanical Institute V.L. Komarova RAS Dmitry Viktorovich Geltman will tell you how the collections were created, how to store and take them into account, and how they live in a building specially built for them.
We are going on a tour on May 25, details on the website of the Palace of Culture Lurie, beginning at 19.00.
Alexandra Sheromova