News
The Russian Ministry of Defense announced the hunt of the Armed Forces of Ukraine for "Solntsepeki"
The Armed Forces of Ukraine have opened a hunt for Russian heavy flamethrower systems TOS-1A Solntsepek. About it informed TV channel of the Ministry of Defense of Russia "Zvezda".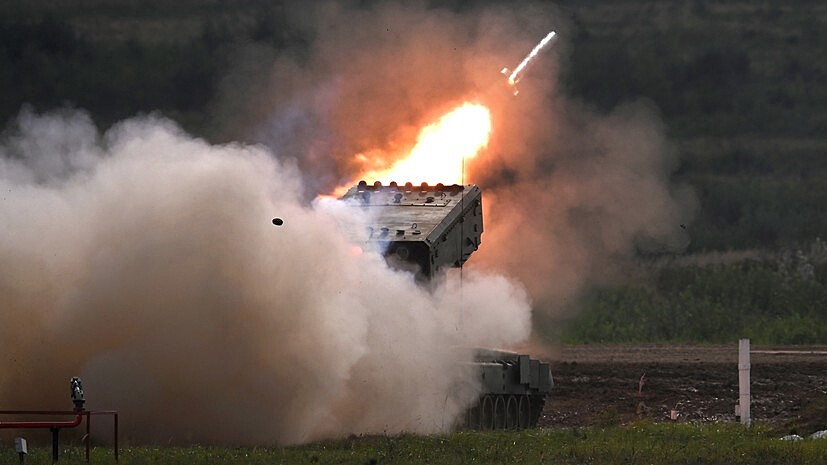 It is reported that the crews of the "Solntsepekov" of the Western Military District are involved in the special operation in Ukraine. In particular, now they operate in the Kharkiv region.
According to the channel, the Ukrainian military considers such systems to be their priority targets because of their power: 24 shells fired in one salvo are capable of destroying all life in an area of ​​200 by 200 meters. At the same time, the Suns, due to the relatively short range of the projectiles, are often forced to work at the forefront.
Formerly heavy flamethrower system TOS-1 "Pinocchio" called in the United States, Russia's most powerful non-nuclear weapon, as it can use incendiary or thermobaric missiles to destroy the enemy. TOS-1 are built on the chassis of the T-72 tank. The combat vehicle received 220 mm unguided rockets. For missile guidance, a fire control system with an optical sight and a laser rangefinder is used.