News
"These are temporary difficulties." Young athlete needs help getting back on her feet – Good deed – Saint-Petersburg News
Ekaterina ended up in a wheelchair after a severe injury sustained during an orienteering competition. But she does not give up and does everything to get back on her feet. The chances that the girl will be able to walk on her own are very high. That's all she needs help for.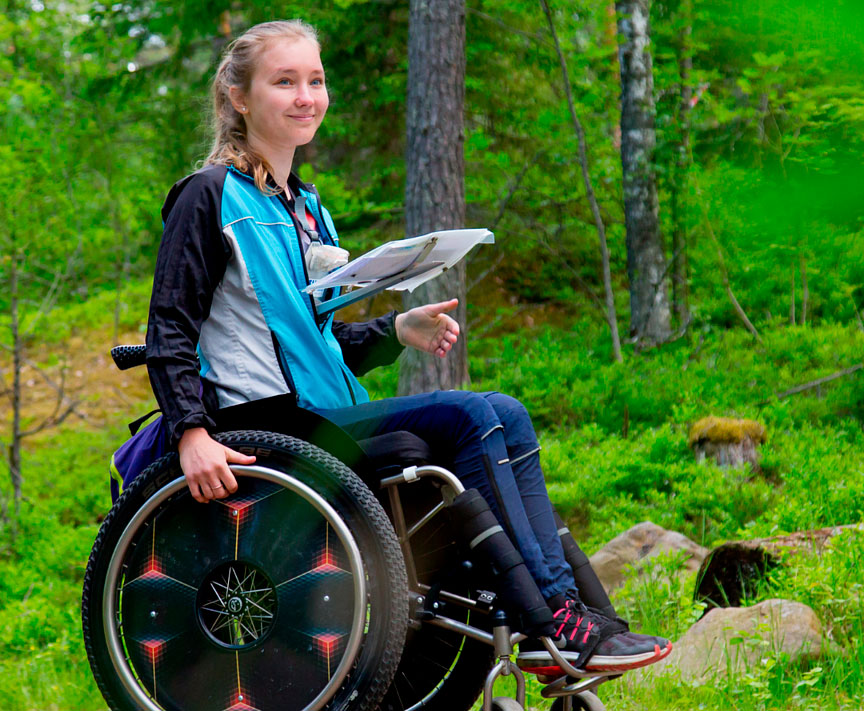 Share
Ekaterina Koltunova, 24 years old.
Closed spinal cord injury.
An apparatus for the ankle and knee joints with a knee joint is required. Not enough 2,458,038 rubles.
Katya moves around the apartment in a wheelchair. The family tried to make the girl feel comfortable. They rearranged the furniture, widened the aisles, allocated a place for exercise therapy. Nothing reminds me of what happened terrible and irreparable. Everything is as it was before: a friendly family, gatherings at the table, arguing with my sister about whose turn it is to wash the dishes, my mother grumbling that she returned home late. Yes, in order to go downstairs or up to the apartment, outside help is needed, but these are "temporary difficulties," as relatives joke.
"The support of parents and loved ones helps a lot. At home, I forget that I now have limited options. Sometimes I drive past a mirror and find myself in a wheelchair with surprise, "Katya shares.
It happened at the Russian Championship in orienteering. Katya at that time was already an experienced athlete, she earned more than one medal. At that time, she chose a difficult track – primarily for rivals. For Katya, sharp turns, sharp ascents and descents, dense forest are nothing. Here she successfully passes the first round and enters the second. Another descent. Turn. Katya does not fit into it and flies off the track. A tree, a blow, a fall – the girl does not feel anything below her chest. She lies in the snow and cannot move. She was found only an hour and a half later.
"I had an operation. Everything went well, but it was not easy for me to adapt to my condition. I learned to do basic things – sit up in bed, change into a wheelchair, try to walk or stand in a stand.
Since the fall of 2021, Katya has been skiing. They differ from the usual ones only in that the skis are attached not to the athlete's legs, but to the sled. On weekdays, when there was snow, training sessions were held at the school stadium, and on Saturdays, skiers went to the track in Pargolovo. During these six months, Katya won two gold medals – at the Sports School Championship and the St. Petersburg Championship. Now the team is training on roller skates, skating around the school. And before that, in 2019, Katya became the winner of the European Cup in orienteering among people with a lesion of the musculoskeletal system.
If Katya feels free in sports, then in ordinary life, despite the support of relatives and friends, she remains chained to a wheelchair. You can come to terms with this and somehow adapt to life in a big city, where the available environment is far from everywhere. But it's still hard to be happy. Katya dreams of being realized in the profession and building a strong family so that there are many children.
A wheelchair is not for life. These are temporary difficulties that the girl is trying to overcome. Katya will be able to walk, but for this she needs special devices for the ankle and knee joints – orthoses.
"The orthoses have an external power supply and are controlled by a microprocessor. The design of orthoses for Katya implies the presence of a dynamic lock. During walking, the joints are active, they work fully and correctly, but the lock can block them in any phase of the step. If the patient's knees give way, the lock closes them, preventing them from falling. With the devices, Katya will be able to walk long distances and in the future she will refuse a wheelchair. Before we started orthotics in 2018, Katya could only get around in a wheelchair. With locking devices for her whole leg, she mastered walking with crutches, and was able to move around the house. Katya showed good results in the trial wear of orthoses. They will help the girl walk again," says Ekaterina's doctor.
But such devices need to be bought by yourself. And they are expensive. For a family with four children, the amount is unbearable. Helps Katya in raising funds from the St. Petersburg charitable foundation "Help". The girl really hopes that she will be able to raise the necessary amount, because this is a chance for a full life and a healthy future.
IF YOU WANT TO HELP, CLICK THE BUTTON