News
Ukrainian refugees in Russia: what conditions, what difficulties, how to get a pension, June 2022 – Society – Saint-Petersburg News
Share
In three months, more than 5,000 refugees from Ukraine arrived in St. Petersburg. At the same time, the city does not officially accept internally displaced persons; assistance is not organized for them. Everything rests on the shoulders of volunteers. Even the presidential 10 thousand received units. If people of working age, albeit unofficially, get a job, then the elderly are left without a pension – both Ukrainian and Russian. Under these conditions, even those who adhere to a pro-Russian position are beginning to think about leaving for Europe.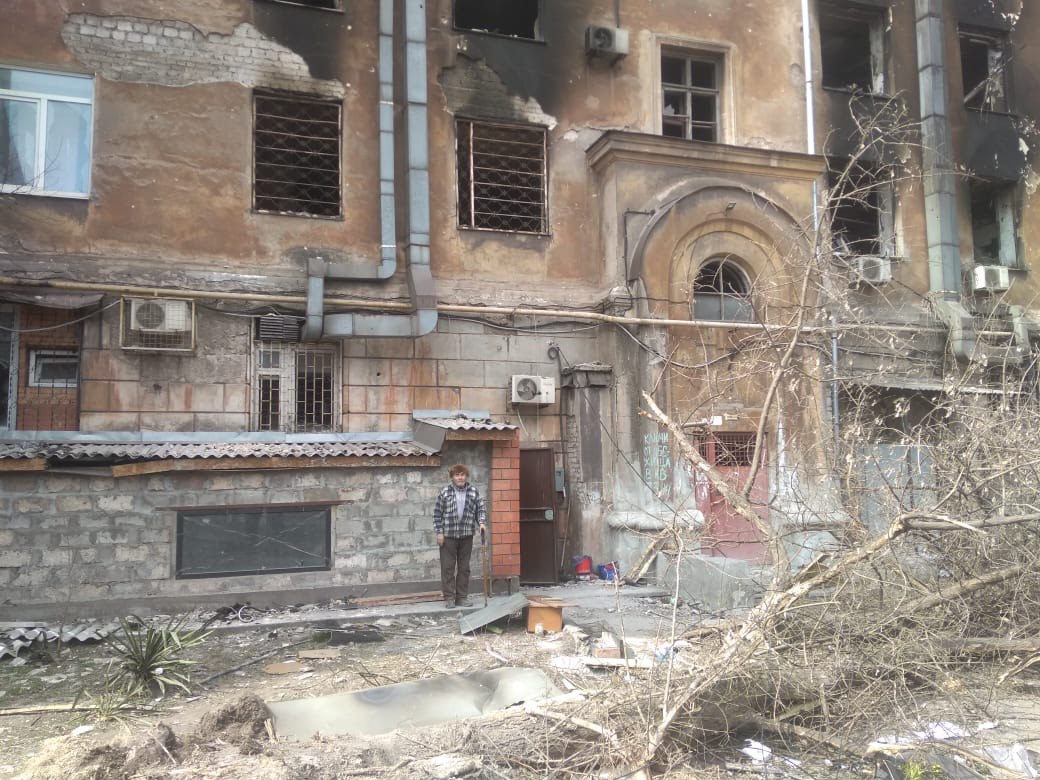 Share
"I want to live in Putin's Russia"
---
Alexander Georgievich Barskov climbs the stairs, leaning on a cane. He limps but keeps his back straight. We go to a communal apartment on Bolshaya Porokhovskaya. A small kitchen littered with utensils, dirty wallpaper, a sink with worn enamel. Barskova's sister lives in one of the rooms. Relations between them are bad. She accepted her brother, who had fled from the hostilities, but refused to make a temporary residence permit. Neighbors helped, they dressed and shod.
Alexander Georgievich arrived at the Moscow railway station on April 12. Since then, he has had lunch at the Dobrodomik cafe for pensioners. The rest is "back and forth, well, teas." In the basement of his house in Mariupol, he spent 18 days and lost 8 kg, in two months of peaceful life in Russia he returned only two. "I have a regimen of non-abuse of food," jokes Barskov.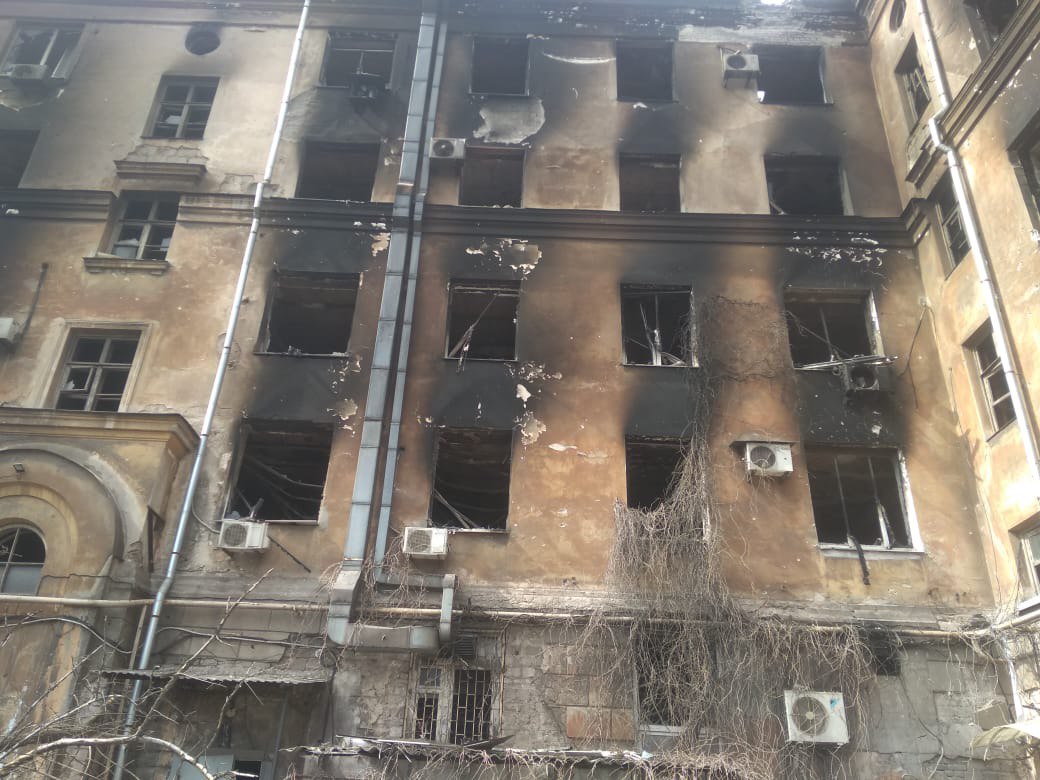 Share
He takes out the Mir card, to which the promised 10 thousand never came, and says that he wants to give up this money already. This is too humiliating, he will be 75 years old in a month and a half, he does not want to "bend over and beg". "This is all done through the Ivanovo region. What a funny and stupid person came up with this, "says Barskov.
In early June, he was given temporary asylum. Exactly one day Alexander Georgievich was the happiest person, he was already planning how he would transport his wife and son to St. Petersburg. But then he turned to the Pension Fund, where they explained to him that pensions are paid only to Russian citizens. Ukrainian – he did not come from the beginning of hostilities. He could only count on the remaining savings. Barskov's son works at the church and cannot help financially.
"There I received a decent pension, I thought that they would give me the same one by Russian standards. And they told me that you are nobody here and your name is nothing, – Alexander Georgievich notes. "With today's technology, why can't you request my file? One madam, a senior lieutenant, said to me through the window: "Why did you come here? Go to Poland. You will be welcomed there."
Alexander Georgievich was taken out of Mariupol by a priest in his car. Transport with a cross practically did not stop. According to Barskov, he avoided filtering at the border. When Alexander Georgievich talks about his relatives, he will certainly be baptized and remember the saints.
The former party worker and assistant captain on a long-distance ship was "shaken" in the 90s. What exactly happened, he did not tell, but said that he had lost everything and was still in debt. It was then that he went to seek answers in the church. Faith teaches even now to accept the situation with humility.
"We don't hold a grudge against anyone. They were left with nothing but an alarming suitcase, where documents and a couple of gold rings. Everything that was made was burned down. I'm not trying to prove and shout whose Ukrainian or DPR shells bombed everything there. I know that no one will give a ruble or a dollar for our bombed-out three-room apartment. We will not beg and humiliate ourselves. But give me my pension. The Russian Federation is the legal successor of the USSR in all matters, including pensions," Barskov believes.
An acquaintance of Barskov suggested that he move to Germany. But the nearest Orthodox church turned out to be 180 kilometers from the promised housing.
"I didn't want to tell you, you won't understand what it is: weekly to receive the body and blood of Christ into yourself and live. And at the same time, the family is my sacred. But the Bible says: "God must be loved more than father, mother, son and daughter." And how can I be? I have a conversation with the priest on this issue, Barskov admits. – I want to live in Putin's Russia, in an Orthodox country, and not these filthy officials. For two months now, my beloved people have not been next to me, a wave of hatred is pressing me.
Tears come to Alexander Georgievich. He says that in his incomplete 75 years he never cried.
"Many people are disappointed"
---
My call found Tatyana at the oncology center in Pesochny. She brought her 71-year-old mother for chemotherapy. A pensioner from Mariupol managed to get a job at the clinic thanks to volunteers. So far, the family has no documents in hand. After the outbreak of hostilities, Tatyana's mother did not receive treatment. The situation was exacerbated by great stress. Feeling worse.
"Because it's free, we get the bare minimum of the cheapest treatment. We don't have a policy. They took us on parole and they are waiting for us to receive the papers," says Tatyana. – Today we arrived for the second chemo, poor blood counts. Tomorrow they said to retake the tests, but I understand that this is useless. Complete nutrition is required. And we cannot provide it. 500 rubles for strawberries and cherries is too expensive. Therefore, we buy the necessary at a minimum.
Tatyana's mother received a pension in the mail. To renew it, you need to return to Mariupol. Now the family is deprived of this source of income. 136 thousand rubles were spent on the road to St. Petersburg and for the first month of life in the city. Tatyana's husband, an engineer before the hostilities, got an unofficial job as a welder. For a month of twelve-hour shifts, he was paid 50,000. This money is not enough to support a family of three adults and a child.
"Our relatives help us as much as they can. But we live with a retired relative, who himself is retired, he cannot feed us, – says Tatyana. – I called the United Russia hotline. And I was told that they are collecting humanitarian aid and sending it to the border. I say: "Do you know how many people come here?"
Recently, Tatyana's mother had a wound. A trip to the pharmacy for the simplest things cost 1000 rubles. According to Tatyana, prices in St. Petersburg are higher than in Mariupol. In the absence of permanent sources of income, the family does not know how to live on.
"We don't know what to do next. Maybe those people who went to Europe were right? There is also a bureaucracy, but they give documents faster. In the same Baltic States, they immediately give you a piece of paper, and you can go to work with it, – says Tatyana. "Many people are disappointed. And it's not even about humanitarian assistance, but about making a person feel that they are thought of and taken care of."
According to Svetlana Agapitova, Commissioner for Human Rights in St. Petersburg, more than five thousand internally displaced persons from Ukraine, the LPR and the DPR arrived in the city in three months. At the same time, St. Petersburg is not among the regions that officially accept refugees, so there is no centralized assistance. Fontanka she told about the difficulties that a family from Mariupol had encountered in preparing documents.
Refugee status, which allows you to enjoy social rights, is issued extremely rarely in Russia. Those who fled the fighting in Ukraine can count on temporary shelter. It gives the right to work, but not to pensions. A pension can only be obtained with a Russian passport.
"It takes an average of three months to obtain temporary asylum. After that, residents of the Donetsk and Lugansk regions apply for citizenship under a simplified system, then wait another three months. That is, it takes at least six months, or even 7-8 months, to obtain citizenship, "Natalia Seibert, deputy chairman of the St. Petersburg Red Cross, told Fontanka.
Since March, more than 2,000 people have turned to the St. Petersburg Red Cross for help, 20% of them are over 60 years old. Refugees are given food vouchers for 2,500 rubles, in the future vouchers for purchases at a pharmacy and a clothing store are also planned. Direct assistance with wheelchairs.
"We gave away three or four wheelchairs. Someone needed crutches. You can contact us and we will try to consider the request," Seibert added.
Lena Vaganova, Fontanka.ru