News
Vučić said that Serbia will resist the imposition of sanctions against Russia to the last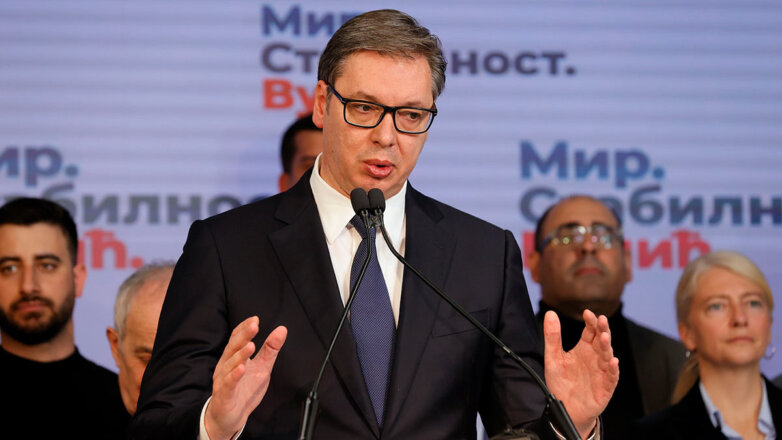 Belgrade suffers many losses by refusing to impose restrictive restrictions on Moscow, following the example of the countries of the European Union (EU) and the United States. However, the Serbian authorities will continue this policy. This was announced on Sunday, May 15, by President Alexander Vucic.
He noted that the republic pays "a huge price" for its position. In particular, Serbia has no access to the capital market and, consequently, no ability to service state loans, writes TASS.
The issue of imposing anti-Russian sanctions is primarily related to the price of gas and energy resources in the country, Vučić drew attention on the air of the channel Prva. Earlier, he expressed hope that a "good price" would be set for Belgrade in the upcoming gas talks with Moscow.
"They say, 'Vučić is announcing the imposition of sanctions.' No, we will fight as much as we can. We are suffering a lot of damage, but we are not asking 'thank you' from anyone. We endure an awful lot without imposing sanctions against the Russian Federation, but we are We do it because we are an independent country," Vucic said.
Former President of the Republic named three reasons for Serbia's refusal of anti-Russian sanctions. He stressed that it was the Russian Federation that had always supported the Serbian authorities, including in the Kosovo issue. According to Vucic, Moscow was on the side of the republic, even when they wanted to proclaim it a genocidal people in 2015, and vetoed the corresponding resolution in the UN Security Council. Alexander Vučić also urged to think at what price his country would receive gas in the event of sanctions against Russia.