News
Weather forecast for the night of "Scarlet Sails" in St. Petersburg on June 24-25, 2022 – City – News of St. Petersburg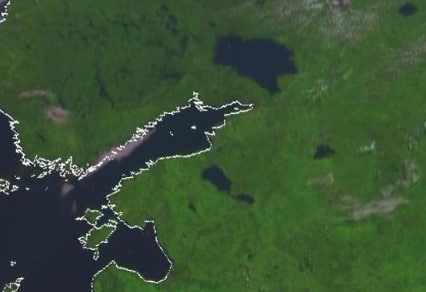 The clear sky over St. Petersburg is shown by the city's chief forecaster Alexander Kolesov on June 24. "It's so beautiful above us today," he writes in his telegram channel.
The anticyclone, according to him, promises a hot weekend and the same next week – with a temperature of 25-30 degrees.
"But today the main thing for St. Petersburg is the Scarlet Sails holiday. With precipitation, I think clearly, the satellite image shows everything. The anticyclone continues to intensify, and warm air enters our region. So tonight will be very comfortable. By the beginning of the holiday, the air temperature in the city center should be around +22…+20 degrees, and in the middle of the night the minimum temperature should be up to +16…+18 degrees. The wind, which is still felt today, will die down completely by nightfall. Well, from tomorrow, a further increase in temperature will begin and the desire to reach the mark of +30 gr. So have a good weekend, "concludes the forecaster.