News
Western concern over Russian tanks explained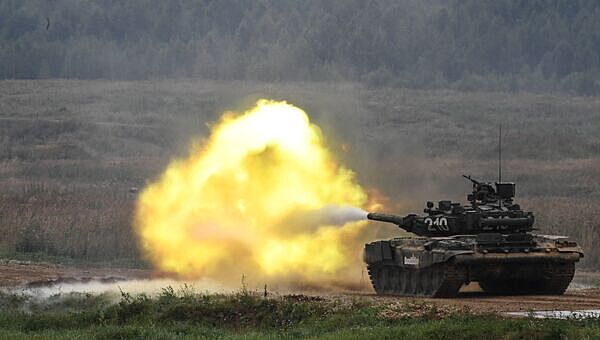 According to him, Western states, having studied modern Russian T-90s in Syria, came to the conclusion that this tank "cannot be guaranteed to hit a 120-mm projectile."
"Secondly, the ammunition load of the T-90 and the newer T-14 Armata includes armor-piercing feathered sub-caliber projectiles (BOPS), penetrating up to a meter of armor. There is no such effective ammunition in the West. Therefore, they decided to deal with the caliber of guns there. At the same time, our T-14 was originally created for a caliber of 152 mm. Putting this weapon on serial samples is a matter of several months, "the expert specified.
In this way Leonkov commented on the Eurosatory exhibition, where Western companies presented new military equipment.
In June, at the Eurosatory exhibition, the German concern Rheinmetall introduced replacement for the Leopard 2 tank, the KF51 Panther, equipped with a 130mm cannon. Then the French company Nexter showed tank gun Ascalon caliber 140 millimeters and new version the main tank of the armed forces of France Leclerc.