News
what to expect from 6 popular SUVs in Russia with mileage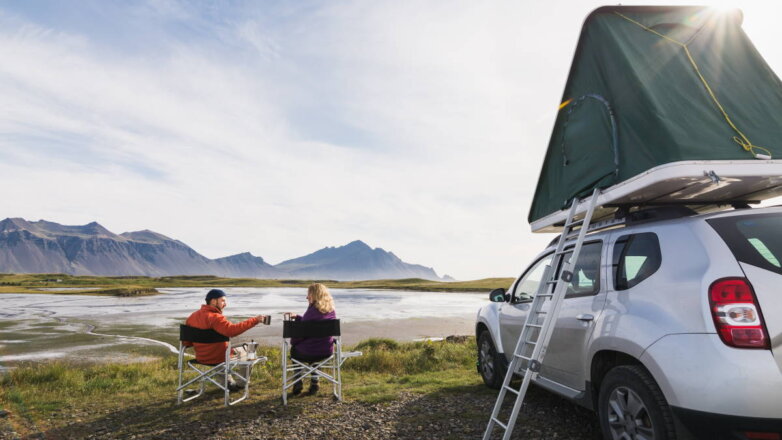 Many modern crossovers are not designed for off-road driving. Cars with automatic connection of the rear axle through the clutch are often called "SUVs".
In the Russian used car market, even after price increases, you can find many used crossovers for less than a million rubles. Publication experts "Behind the wheel" appreciatedhow suitable they are for off-road.
Nissan Juke
In Russia, for a million rubles, you can buy an all-wheel drive Juke of British assembly with a mileage of about 150 thousand km and an age of about 10 years. This crossover has good entry and exit angles, ground clearance of 180 mm.
The JF011E variator is considered quite reliable, but it does not withstand off-road well. Repair of such a gearbox will be very expensive. The suspension is geared for tarmac, not dirt travel.
Hyundai ix35
For a million rubles, you can find a crossover with a mileage of less than 100 thousand km of a European or Korean assembly. It has a reliable engine and gearbox.
The off-road clutch can be temporarily locked with the 4WD LOCK button. In some off-road situations, Hill Descent Assist can help. Ground clearance 170 mm. Experts believe that the ix35, like the Kia Sportage, which is close in terms of units, is suitable for trips to the country, but not for serious off-road.
Toyota RAV4
For a million rubles in Russia, you can buy a third-generation RAV4 of Japanese assembly with a mileage of about 200 thousand km. This is a reliable car that is highly valued in the secondary market.
Third-generation RAV4s are mostly all-wheel drive. The clutch can be forcibly locked at speeds below 40 km/h. With frequent off-road trips, it can fail after 60 thousand km.
The third generation RAV4 has a ground clearance of 191 mm, a large suspension travel and standard plastic protection of the units. The control electronics have modes for several types of off-road. Experts believe that the RAV4 has a very good cross-country ability for an SUV.
Nissan Qashqai
For a million rubles, you can find a used Qashqai of St. Petersburg assembly with a mileage of 80 to 150 thousand km. Cars with all-wheel drive are rare. They were usually equipped with a variator, which often breaks down from off-road loads.
Qashqai has a good off-road geometry – ground clearance of 200 mm under the bottom. The crossover copes well with various off-road tests, but it does not have a very reliable bevel gear, ball joints and silent blocks.
Volkswagen Tiguan
In Russia, cars of the German assembly of the first generation with a mileage of up to 150 thousand km are offered for a million rubles. Versions with automatic or manual transmission perform well off-road.
The Tiguan has a strong suspension, but poor geometric cross-country ability. The automatic transmission has modes for off-road driving. Tiguan repairs are very expensive, so experts advise off-road driving carefully.
Renault Duster
For a million rubles on the secondary market, you can find a relatively new Duster assembled in Moscow with a mileage of less than 50 thousand km. Most cars are equipped with a reliable manual transmission.
The Duster has a ground clearance of 205 mm and excellent approach and departure angles, energy-intensive suspension. The long first gear of a manual box can, if necessary, replace the downshift. Experts believe that in terms of cross-country ability, Duster, although inferior to Niva and Patriots, is superior to most budget SUVs on the Russian market.