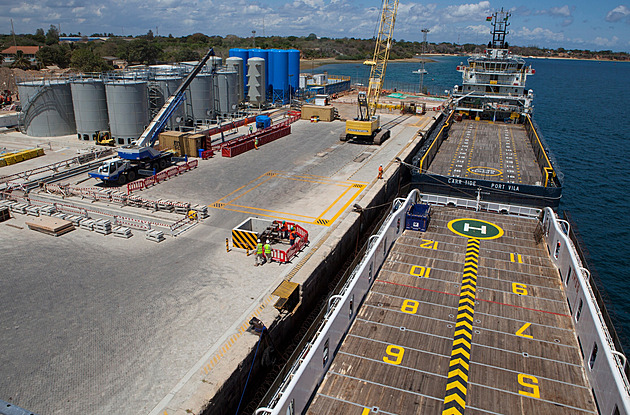 Historically, Tanzania has only exported coal to its nearest neighboring countries. It made no economic sense to load and transport it six hundred kilometers to the nearest port in the Indian Ocean and drive it from there. However, that has changed now, Europe under the pressure of a lack of raw materials uses every option and does not look so much at prices anymore.
Those interested in the raw material across Europe are now competing to see who will pay more for coal from Tanzania, Botswana or Madagascar. Visions of green energy are taking hold as governments scramble to wean themselves off dependence on unreliable Russia while maintaining price caps. "Buyers from Europe are offering interesting money," Rizwan Ahmed, manager of mines at Bluesky Minings, told Reuters.
"In recent months, we have seen a significant increase in sailings to Europe," adds Jan Dieleman, president of Cargill's marine transportation division. In the summer alone, the company transported nine million tons of coal around the world, two million more than last year.
"Europe should soon be able to obtain coal from Colombia, South Africa, and more distant locations," adds Dieleman. The window of opportunity may not last long, but it would be a shame for the coal-bearing states not to take the chance.
Prices went up
In mid-September, the price of a ton of coal rose to $429 (CZK 10,000), a year-on-year increase of $176 (CZK 4,100). And the global volume of coal transported by sea reached 97.8 million tons in July, an increase of nine percent compared to last year, Braemar statistics showed.
The Tanzanian government now expects to double coal exports, and as its revenue soars, ministers are considering building a new highway to link the mining region of Ruvuma with the port of Mtwara.
Mining in the Ruvuma region has already provided 400,000 tons of coal to countries such as the Netherlands, France and India since November. Coal mines thus enjoy windfalls. But it's quite possible that the industry is enjoying its last moment of glory due to pressure from all sides to cut production.
Similarly, in Botswana, exporting coal was previously unthinkable. Now the country exports mainly to its neighbors, to Namibia and Zimbabwe. "Logistics used to kill us, but with current prices it's possible," said Morne du Pessis, head of Botswana mining and trading company Minergy.
Madagascar could also appear on the global stage. At current coal prices, it makes sense even for an island that until now was mainly known for growing vanilla. The country is considering starting to export fossil fuel for the first time in history and thus becoming one of its global producers.
Coal hasn't rung yet
After the invasion of Ukraine and tightening of the Russian cocks, the European Union states must get rid of their former dependence on Russian resources. Russia used to supply up to seventy percent of Europe's thermal coal consumption, according to the Bruegel research team in Brussels. Now they are looking for new suppliers quickly.
"Coal and lignite production is a quarter higher than last year. And this despite the mass closing of mines over the past three years," say analysts from Bank of America.
The European Union does not plan to deviate from long-term green energy plans. From a climate perspective, he doesn't want coal to be burned, but now he will have to put the plans on hold for a while. Germany for example postpones the closure of some coal mines in an attempt to save gas otherwise burned in power plants, which could now be missing for use in households.
Minergy says strong coal demand will last until at least mid-2023, if not longer. "The negative attributes that were associated with coal are being abandoned, and in the energy crisis caused by the war, coal is suddenly seen as a very suitable resource," the company said in a statement.