News
Offended bride ruined 32 dresses in a wedding salon Russian news EN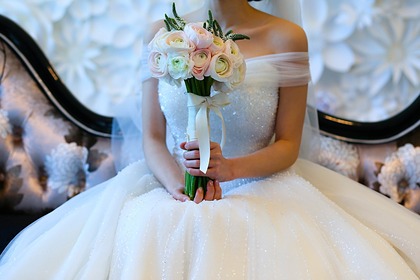 A resident of China took revenge on the bridal salon for refusing to return her deposit, writes sohu. The incident took place on January 9 in Jiangjin District. Chongqing city, however, it became known about him only now.
The owner of the outlet refused to return the deposit for the dress in the amount of 900 pounds (93.8 thousand rubles) to the Chinese woman. The store didn't want to give her the funds because of the no-refund policy for advance payments. Then the offended bride decided to take revenge and began to cut wedding dresses with scissors.
She cut into pieces and ruined 32 models of dresses, the cost of which is estimated at 10 thousand pounds (about one million rubles).
Formerly US resident showed wedding dress in social networks is a secret from the groom and faced the meanness of netizens. 25-year-old Kay (Kay) posed in a white maxi wedding dress with short sleeves and a deep neckline. She posted a photo on a social network in which her fiancé does not have an account. After some time, her image went viral, and some users began to send a frame to her future husband on Facebook.