News
Onishchenko explained the low rates of COVID-19 infections in the Russian Federation compared to the United States: Society: Russia: Lenta.ru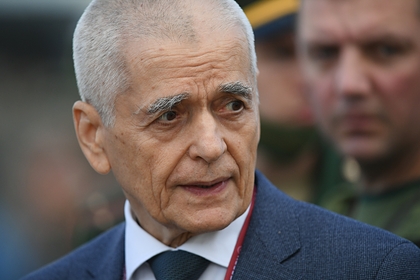 The low incidence rates of coronavirus in Russia compared to Europe and the United States are explained by the fact that the disease is mild, and the fact that in the Russian Federation the holidays have just ended, and in the United States people have already gone to work since January 2. The former chief sanitary doctor of Russia Gennady Onishchenko, transfers RIA News…
Onishchenko noted that the incidence in Russia, of course, is lower than in the West, but not the same as in statistics, because the peculiarity of the disease "is different from what it was." He explained that since the beginning of the fall, there were COVID-19 patients who did not have a pronounced clinical picture. At the same time, with omicron, the course of the disease is easier than with previous strains, although it is more contagious.
According to him, in the States, where the incidence is now very high, the omicron appeared earlier, and the holidays ended at the beginning of the new year, that is, US residents went to work and began to become infected earlier than the Russians. At the same time, he added that if the collective immunity of the Russian population is brought to 70 percent, having convinced citizens to be vaccinated, this will reduce the number of daily infections.
Formerly Honored Doctor of Russia, Epidemiologist Gennady Onishchenko made a forecast at the end of the coronavirus pandemic in Russia. In his opinion, it will be completed in May 2022. "There is a lot of time until May. If we now do what we need to do, then by that time it will have to stop, in any case, come under control, "he predicted.