News
Oreshkin warned of the risks of a new type of monopoly for the economy – RBK
According to Oreshkin, the problem is that banks do not provide other financial institutions with information about their clients and "it's difficult for you to come to another bank"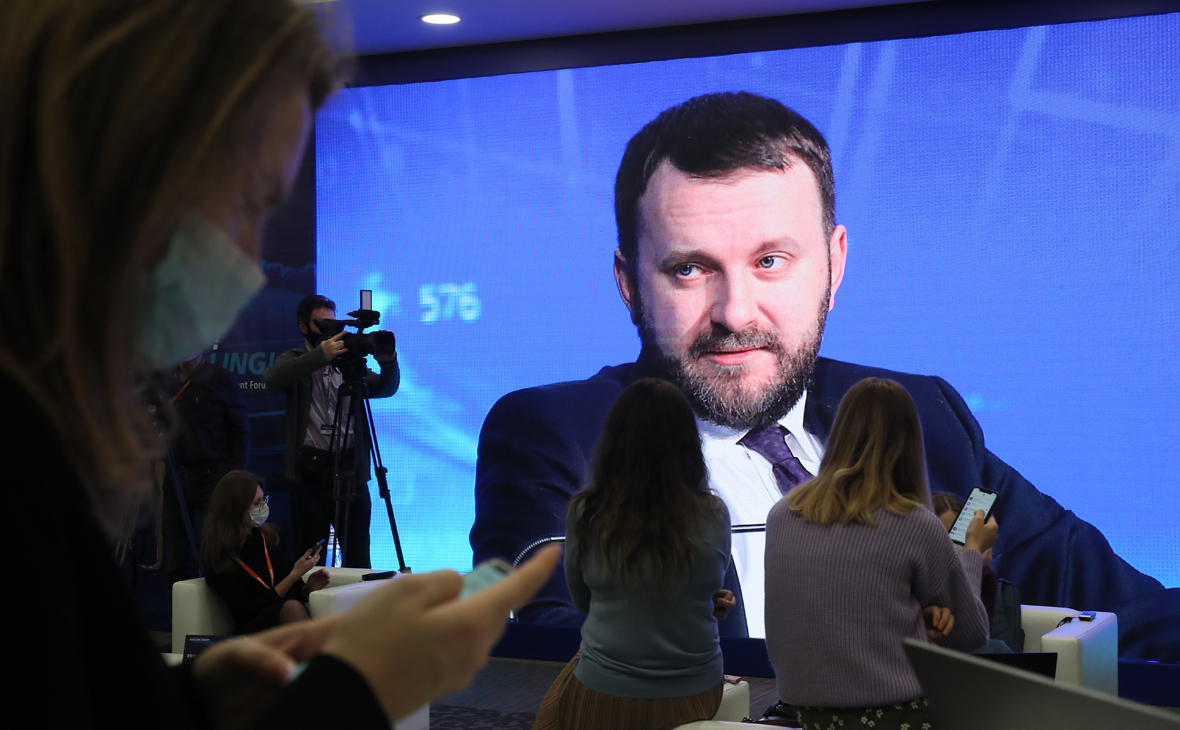 Maxim Oreshkin (on screen)

(Photo: Andrey Lyubimov / RBC)

The development of large business ecosystems that collect large volumes of personal data of their clients has its own characteristics and risks, the main of which is a monopoly on personal data, said Russian Presidential Aide Maxim Oreshkin at the Russia Calling! Investment forum. The forum is broadcasted by RBC.
"The more data you have, the better you can analyze and make better proposals. <> But there are risks of a new type of monopoly – data monopoly. If you are a client of a bank or any e-commerce network that knows everything about you and makes you high-quality offers, then it's difficult for you to come to another bank, because another bank does not own information about you, "Oreshkin said.
Another risk is that small banks or networks cannot compete with large ones. "Maybe we should look at banks and large e-commerce companies to open their information to external users. There can be different mechanisms, it can be through the state, the information must be impersonal, but through this discovery a small bank can come to the market, use the detail set of a large organization, make an effective model to beat it in competition. This, of course, will be better for the economy, "Oreshkin suggested.
According to him, the state should make sure that new ecosystems can develop, so they bring "positive" to the economy and such countries can grow faster. Therefore, it is important to combat data monopoly.