World
OSCE head Zbigniew Rau intends to meet with Lavrov in Moscow in mid-February
OSCE Chairman, Polish Foreign Minister Zbigniew Rau will arrive in Moscow in mid-February, Lukasz Jasina, spokesman for the Polish Foreign Ministry, said.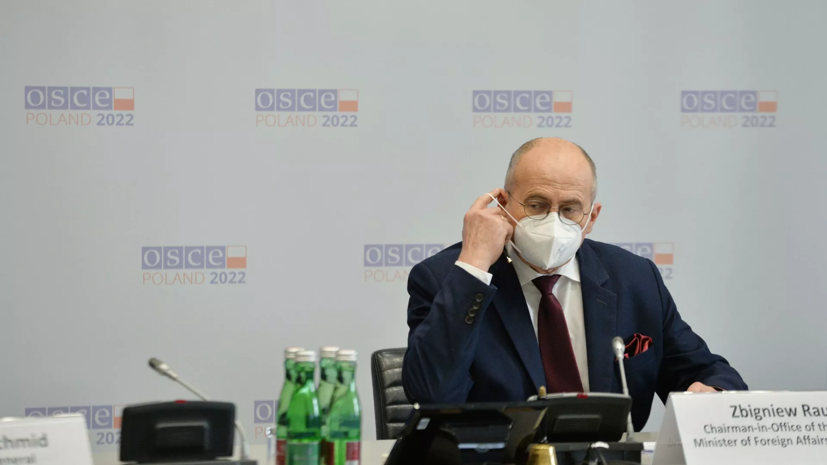 © RIA Novosti / Alexey Vitvitsky
"In the middle of next month, most likely on February 15, the OSCE chairman will meet with Russian Foreign Minister Sergey Lavrov," he is quoted as saying. RAR.
Before that, Rau will visit Ukraine, where he will meet with Foreign Minister Dmitry Kuleba, as well as the United States, where he will hold talks with Secretary of State Anthony Blinken.
Former head of the OSCE declared a high risk of war within the responsibility of the organization.
Permanent Representative of Russia to the OSCE Alexander Lukashevich notedthat one of the reasons for the systemic degradation in the organization is the policy of the US and NATO to contain Russia.