News
Palestinians caught a dolphin-spy with a gun sent by Mossad: Animals: From life: Lenta.ru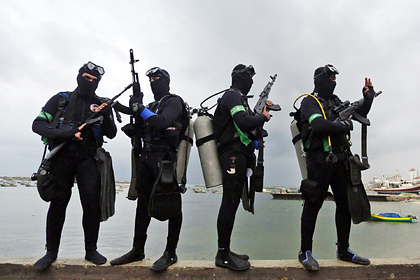 The Palestinian group Hamas announced the capture of an armed dolphin, allegedly trained by the Israeli special service "Mossad". About it informs the Daily Mail edition.
According to Hamas officials, the dolphin sent by Israel was equipped with a harpoon gun attached to its beak. The group believes that it was intended to kill its fighters.
This is the second suspicious dolphin that the Palestinians have caught. In 2015, representatives of the group noticed off the coast of the Gaza Strip, a spy dolphin with a video camera and a device for shooting small arrows.
Previously reportedthat fishermen from the Norwegian province of Finnmark noticed a beluga whale with a body kit and a GoPro camera near their boat, on which was written "Equipment of St. Petersburg." According to Norwegian scientists, the animal could have belonged to the Russian Navy.