News
Planes with Russian peacekeepers left Kazakhstan Russian news EN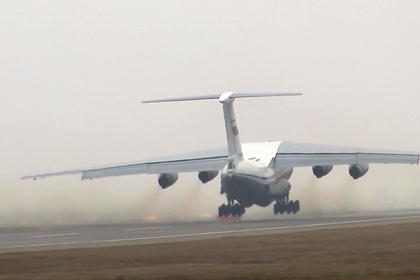 Planes with Russian peacekeepers from the forces of the Collective Security Treaty (CSTO) left Kazakhstan. This was reported in Ministry of Defense of Russia, transmits RIA News.
"Units of Russian peacekeepers from the Collective Peacekeeping Forces of the CSTO in Kazakhstan loaded military equipment into the Il-76 and An-124 military aircraft and flew out of Alma-Ata," the ministry said in a statement.
A total of 15 Il-76s and three An-124s will send back the personnel and equipment of the Airborne Forces units to airfields in the Ivanovo and Moscow regions. After that, the Russian peacekeepers will return to the points of permanent deployment.
On the eve, January 14, ten aircraft of the Aerospace Forces (VKS) of Russia with Belarusian CSTO peacekeepers left Kazakhstan, flying to the Minsk region. The units of the peacekeepers of Armenia, Belarus and Tajikistan have already begun loading equipment and personnel into the aircraft of the military transport aviation of the Russian Aerospace Forces at the Zhitygen and Almaty airfields.
Massive protests broke out in Kazakhstan on January 2 over a sharp increase in gas prices for cars. The economic demands of the protesters were quickly replaced by political ones, in particular, about the departure of the former president of the country. Nursultan Nazarbayev from politics.