News
Poroshenko accused Zelensky of wanting to become a dictator Russian news EN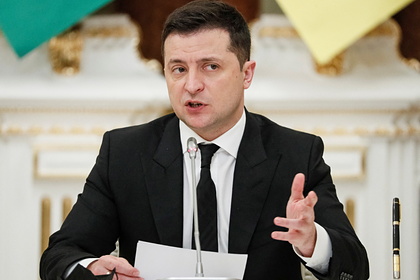 Before his return to Ukraine, the former president of the country Petro Poroshenko accused the current head of state Vladimir Zelensky in the desire to become a dictator. Poroshenko wrote about this on his page in Facebook.
According to Poroshenko, he is returning from Europe to "defend Ukraine." "You are trying to do what every person who claims to be a dictator does. Turn democracy into dictatorship. You want to return the majoritarian system in order to buy votes for Greek and through Diyu, because this is your only chance," he wrote.
Poroshenko said that Zelensky is trying to eliminate the open-list electoral system and "destroy democracy just like you did in the 2021 elections." He also suggested that Zelensky is afraid of parliamentary elections and therefore seeks to postpone them.
Poroshenko in Ukraine is accused of high treason – according to the prosecution, the politician betrayed the interests of Ukraine because of the supply of coal from the territory of the self-proclaimed Donetsk and Lugansk People's Republics. Poroshenko himself thinks case is fabricated and calls himself the leader of the opposition.
Meanwhile, the Pechersk District Court Kiev allowed Ukrainian security forces to detain Poroshenko upon his return to his homeland. He will be forcibly taken to a meeting on the choice of a measure of restraint after he arrives at the airport Boryspil January 17. The investigation demanded that former President Petro Poroshenko choose arrest as a measure of restraint, but an alternative to it called a large bail of $36 million.
On December 17, 2021, Poroshenko left the country and went to Turkey and Poland to participate in meetings and an international conference on the topic "Russia-Ukraine- NATO". To his homeland promised to return after the New Year holidays. For their part, the Ukrainian authorities thinkthat the return of Poroshenko is some kind of special operation against Zelensky. Some politicians are sure that the arrival of the former president will wake up the current one and become a kick to the lazy actor.